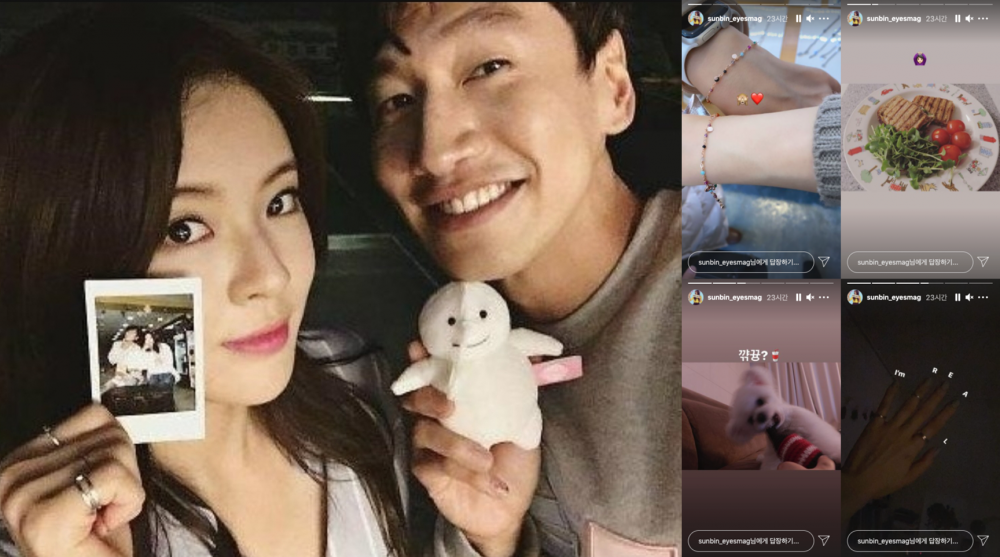 Actress Lee Sun Bin continues to express her love for Lee Kwang Soo through social media.
On February 28th, Lee Sun Bin posted a photo of a couple's bracelet with a heart emoticon on her Instagram story. She has been gaining attention on her social media as she posted various photos of delicious foods, cute dogs, and her rings, showing her daily life that is filled with love.


Currently, Lee Sun Bin is in a relationship with Lee Kwang Soo and has been sharing updates of her relationship with her fans through social media.

Lee Sun Bin has made her debut in 2014 and has consistently been appearing in various dramas. In 2016, she appeared in an episode of 'Running Man' where she confessed her love for Lee Kwang Soo.
Since then, Lee Sun Bin and Lee Kwang Soo announced their relationship and have continued to grow their love for over four years.