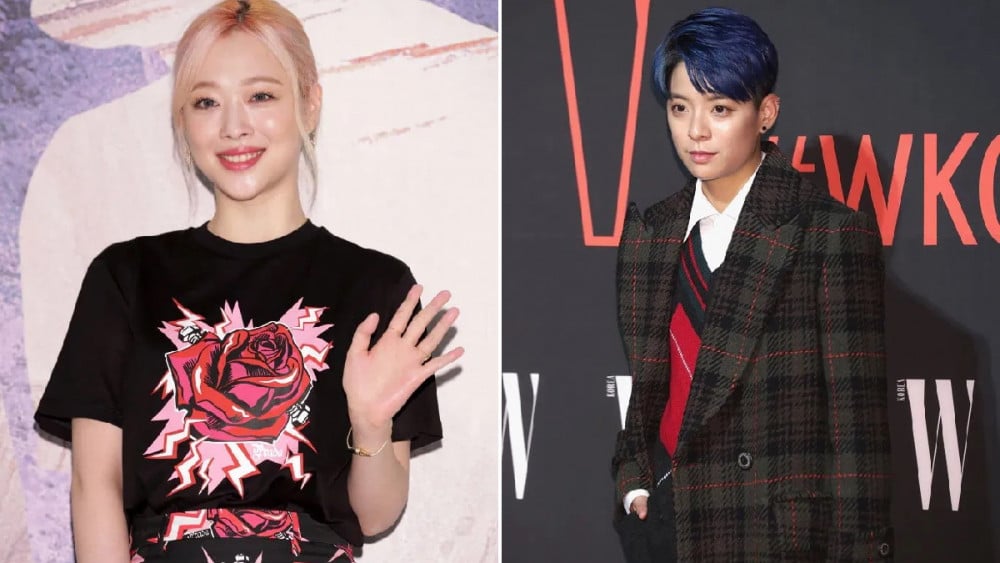 Amber remembered late f(x) member Sulli on her birthday.

On March 29, Amber posted the below photo of herself and Sulli in a doorway on what would've been the late idol star's 27th birthday. Though Amber didn't write any particular message, fans knew she was thinking of her former f(x) groupmate.

Amber and Sulli debuted as a part of f(x) in 2009 and promoted together until Sulli later withdrew from the group in August of 2015. Sulli passed away in her home on October 14, 2019.

In other news, Sulli's Instagram account was memorialized in December of last year.