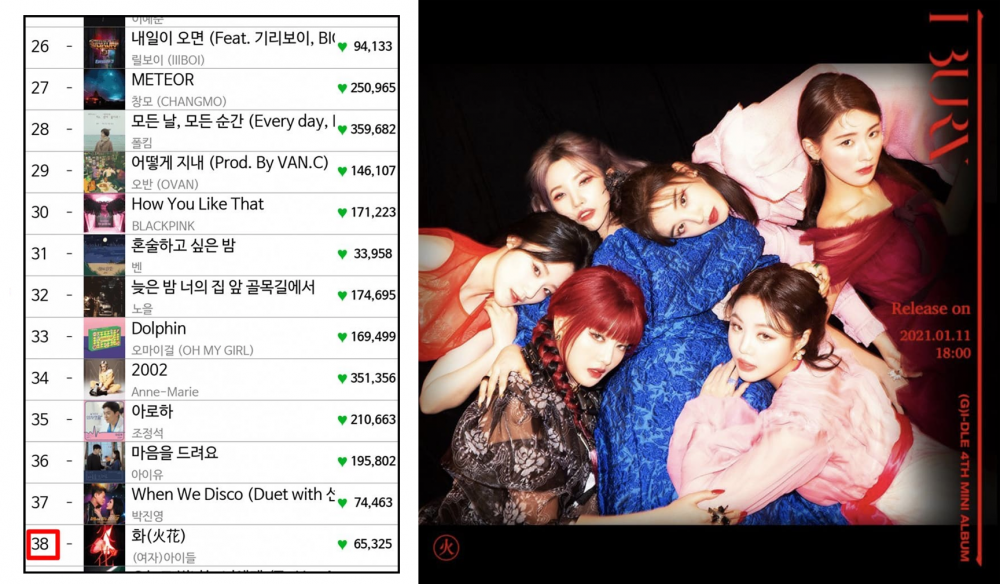 Recently, a post talking about (G)I-DLE's MelOn chart ranking is gaining attention among Korean netizens.
On February 24th, a post with the title, "The effect of having a school bully in a K-Pop group," was created in an online community. The post included a photo of the MelOn 24 Hits chart and highlighted the change in ranking.

The netizen who created the post showed (G)I-DLE's chart ranking from the 19th and the 24th. The netizen pointed out that (G)I-DLE's "HWAA" had vastly dropped in ranking after the school bullying controversy.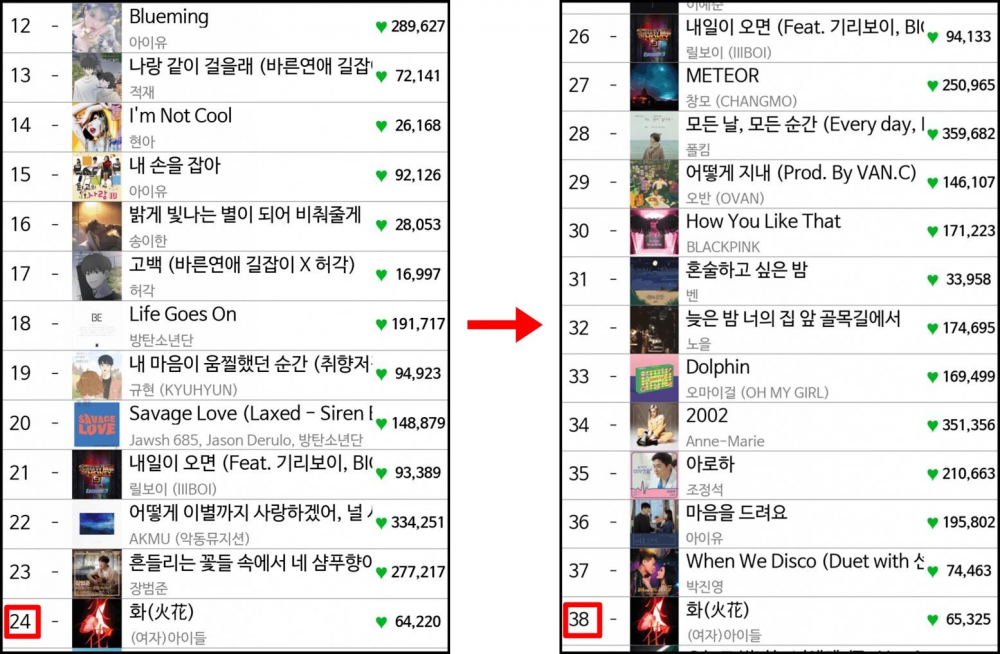 In fact, when the track was first released, "HWAA" won number one in various music shows and ranked on the upper tier of music charts. According to the Melon 24 Hits charts, "HWAA" ranked in at number 24 on February 19th but had dropped to number 38 on the 24th.

In response to the post, Korean netizens commented, "I also took that song off my playlist," "I don't listen to that song anymore," "That's song is old, isn't it?" "Even though it was released a while ago, it's not normal for the song to drop more than ten places in just five days, especially for an idol group that was at the top of the ranking."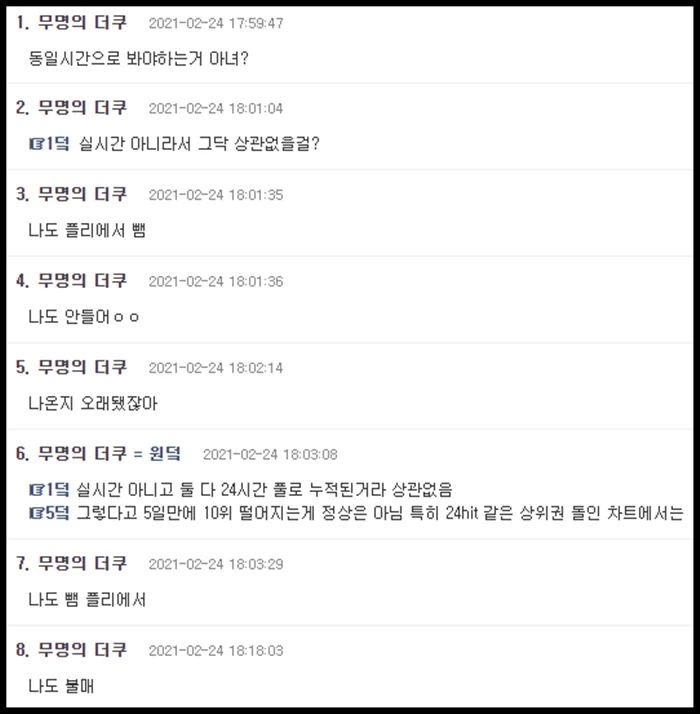 Earlier, (G)I-DLE's Soojin and Cube Entertainment released a statement about the school bullying allegations on February 22nd. Both the idol group member and the agency admitted that Soojin was rebellious while attending school but denied the allegations of being a school bully.
Despite the statement denying the allegations, some are not satisfied with the explanation provided by the artist.