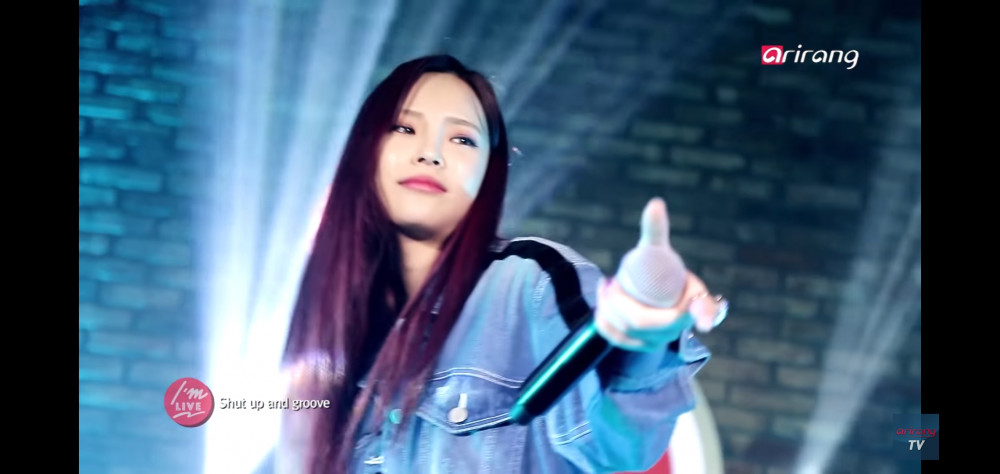 K-Indie is a genre that's growing at a super rapid rate! We've seen the rise of many new mainstream artists from this underground scene, and we anticipate even greater things to come out of this unique sub-section of music. Looking to improve your knowledge of K-Indie and Korean underground alternative? Here are 23 K-Indie songs you need to listen to right now!
IF YOU LIKE: Funk/Soul/R&B
Sam Kim - No Sense

Sam Kim originally garnered buzz when he was on the 2014 season of K-Pop Star. Though he was only a semifinalist, he's since honed in on his craft and has become a funky artist of major acclaim! Sam has even collaborated with IU, Zico, Crush, and more.

Urban Zakapa - Thursday Night
A rare singer-songwriter group, Urban Zakapa is a trio of lovely vocalists who complement each other like french fries and ketchup. These three offer mellow and sweet timbre in their vocals that make Urban Zakapa the perfect music to do a little work to.
Yang Da-il - Stay With You
You might recognize Yang Da-il's name from his collaborations with Hyolyn, SEVENTEEN DK, MAMAMOO Solar, San E, and Verbal Jint! This R&B singer-songwriter debuted in 2015 and has continued to captivate audiences with his smooth and sultry vocal styling.

SURAN - If I Get Drunk Tonight
SURAN has totally feel-good and super groovy songs. With special one-of-a-kind melodies, SURAN has been a popular musician since her debut in 2014. Since then, she's collaborated with notables like BTS SUGA, Zico, Primary, Beenzino, and Changmo.

Penomeco - Good Morning
A member of FANXY CHILD, Penomeco has collaborated with many R&B and hip hop notables like Crush, Dean, and ZICO. Penomeco has an intriguing rap style that's captivating to listen to.
IF YOU LIKE: Indie Pop
Bolbbalgan4/Kim Jisoo - Tell Me You Like Me
Another artist that has its roots in K-Pop Star is Bolbbalgan4. They have a super unique timbre to their vocals and have particularly great songwriting skills. These two lovely ladies quickly became the "idol stars of the indie scene," and for a good reason! Look at their visuals and talent!
BOL4 - 25
BOL4's focal point is their vocalist that has a fantastic and one-of-a-kind voice. There's a common theme of nostalgia in BOL4's songs that makes the song feel warm overall. "25" is relatable and perfect for young adults.

So Soobin - Oh-I

"Oh-I" is a sweet song depicting the anxiety a man feels when falling in love. Soobin debuted with this song in 2016, and audiences across Korea took to his lovely vocals and delicate stage presence. Soobin is a 'pure-hearted" singer.

Heize - Shut Up and Groove
Many of you may recognize HEIZE after finding out BTS SUGA produced some of her music. Heize was originally known for competing on Unpretty Rapstar and has since created a niche for herself in the underground scene. This rapper-singer combo is a huge up-and-comer that's already on the path to success.


IF YOU LIKE: Alternative Rock


ONEWE - Regulus
ONEWE is an alt-rock band with five members. The name comes from a clever word combination of "one" and "we shine on you." The group has moving vocals and harmonious stylings that are extraordinarily unique. Pay extra attention to their lyricism, which they're especially popular for!
Jannabi - What's Up
Moody, melodramatic, and haunting - Jannabi is a must-listen for those with a little taste for angst. This band channels a vintage sound that works well for them and brings something new to the K-Indie scene.
Kiha and the Faces - The Moon Is Waxing
If experimental indie music is your taste, you will love Kiha and the Faces! This group is known for sassy inflections, infectious grooves and are particularly fascinating overall! These spirited artists are a must-try for those looking to get into more out-of-the-box music styles.
NELL - Time Spent Walking Through Memories
For those who enjoy psychedelic alternative rock, NELL is for you! Their music has a vintage sound and is so chilling to listen to. The sounds they use are so deliberate and fine-tuned, NELL is a must-listen!
IF YOU LIKE: Indie Rock
Yun DDan DDan - Summer Flowers
Singer song-writer Yun DDan DDan has such a hardcore fanbase that they even fan chant to his songs live in concert. With a sweet and mellow voice, this singer lights up a room with honey vocals and nice melodies. His music is like a warm hug.

Stella Jang - Shape Of You (Cover)

Stella Jang has such a special ethereal vocal ability that she can make Ed Sheeran's "Shape of You" sound like it wasn't overplayed! Stella is known for her intellect, talent, and beauty and definitely worth a listen if you like sugary sweet vocals and mellow music tempos.
Jukjae - A Guy Like Me
Jukjae's "A Guy Like Me" depicts his life as a singer-songwriter. Jukjae was originally a session guitarist but became a huge contributor to the music industry when he began backing for A-List artists like Jung Jaehyung, Kim Dongryul, Park Hyoshin, IU, and Taeyeon.

IF YOU LIKE: Powerful Vocalists
K.Will - Day 1
For some of you, K.Will is a household name, but for those just getting accustomed to the underground music culture, K.Will is one of the indie scene's biggest success stories. His music has received a lot of acclaim, and for a good reason! His vocals are some of the best and most satisfying to listen to for his unique way of conveying emotion.
MoonMoon - Contrail
MoonMoon is an obsession amongst K-Pop stars. IU and BTS Jungkook have both praised MoonMoon for his insanely gorgeous vocals. Originally a singer for a band called Reservoir Daughters, MoonMoon made his debut as a soloist in 2016 and has since created a boatload of great songs.


Gummy - We Should Have Remained Friends
Talk about a power vocalist! Gummy is in a league of her own when it comes to singing, and has remained a veteran in the K-Indie scene for years. Gummy is extraordinarily versatile and can outperform many in songs of any genre.
Jung Seunghwan - If It Was You
Jung Seunghwan is a tried and true ballad singer. Signed by Antenna, Seunghwan is following the footsteps of Shin Seunghoon, Kim Dongryul, Kim Bumsoo, and Sung Sikyung and has since graced many festival stages as a result.

MINSEO - The Grand Dreams

MINSEO is a super rookie but made her talent and versatility well-known on Superstar K7. Since then, she's released several OST songs and has been propelling into superstardom as a vocalist extremely quickly. If you're looking for gorgeous music to unwind to, look no further than MINSEO.

Baek Z Young - I Won't Love
Ain't nothing wrong with some classics! Baek Z Young debuted in 1999, but her music continues to show that her singing is timeless. With numerous hit songs, she may be new to some of you, but in Korea - she's a sensation and legend!


Kim Yeonwoo - Boys Over Flowers
This songwriting legend is known as GOD Yeonwoo for a reason! His hits are household names, and folks everywhere know the words to his songs without even knowing who he is. Yeonwoo has flawless vocals that are a timeless must-listen!