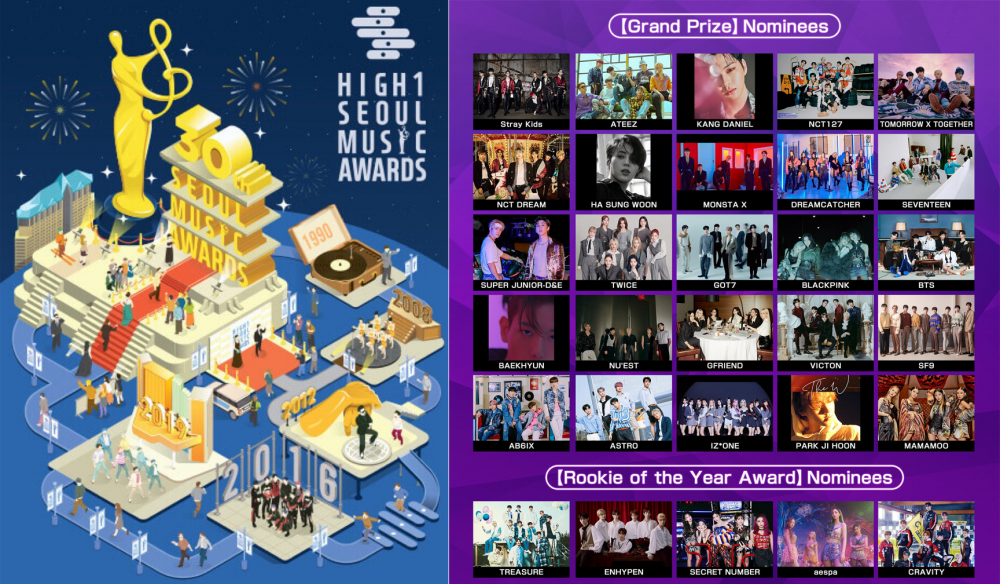 The 30th Seoul Music Awards is one of the most leading award ceremonies that started in 1990 and has continued for thirty years.
Taking place in January of each year, the Seoul Music Awards grant the awards to the most loved singers of the previous year. Every year many artists are invited to participate in the award show and perform for the event.
This year Niconico, the largest social video service, announced they will be streaming the 30th Seoul Music Awards worldwide on their platform. The award show will be held at Seoul Olympic Park KSPO Dome (Seoul, KR) on January 31st, 2021, and Niconico will be streaming various aspects of the show from the red carpet entrance, award ceremony, and live performances.

The streaming will take place on the Niconico portal site, where the nominees and winners for the Grand Prize will be announced.