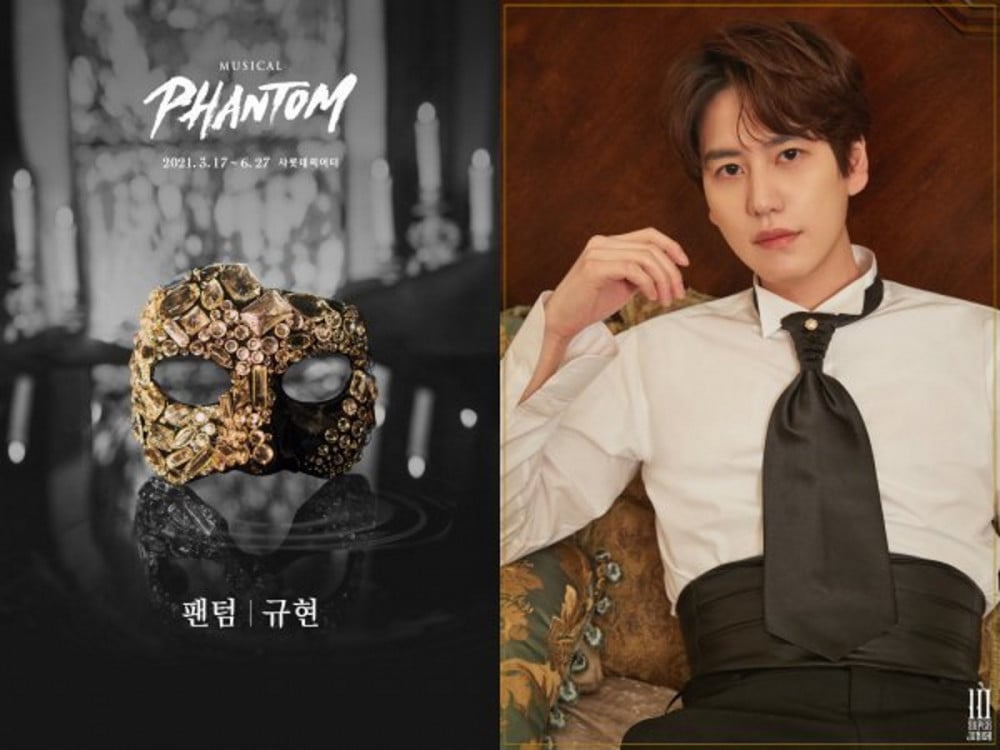 Super Junior's Kyuhyun has been cast as the lead in the musical, 'Phantom'.

On January 13, reports revealed Kyuhyun has been cast in the role of the titular character, who lives underground in an opera theater despite outstanding talent because of his ugly face. Fans are already excited about what the Super Junior vocalist will bring to the role of 'Phantom'.

Kyuhyun made his musical debut in 'The Three Musketeers' in 2010, and he's since starred in the musicals 'Catch Me If You Can', 'Moon Embracing the Sun', 'Singing in the Rain', 'The Days', 'Robin Hood', 'Mozart!', and more.

Stay tuned for updates on Kyuhyun and Super Junior.