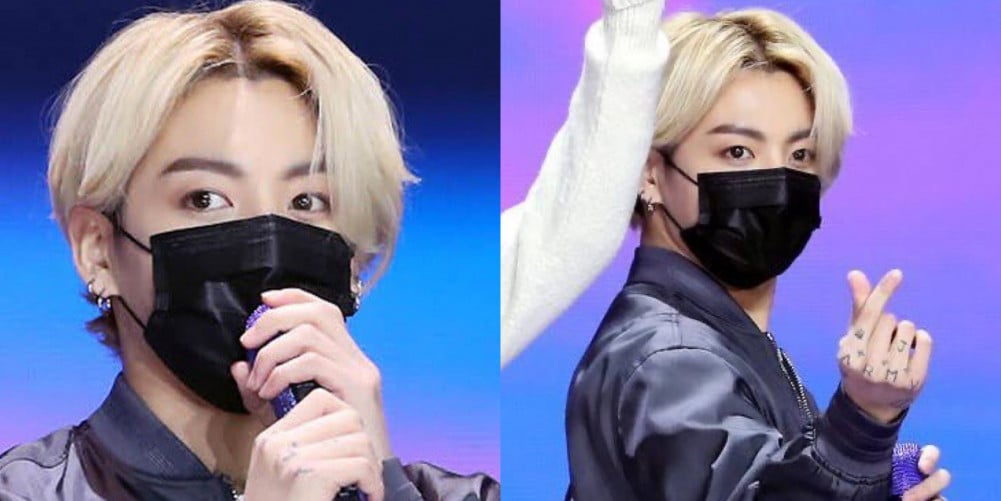 On January 9th every year, ARMY worldwide celebrate "Jungkook Day," which is a tradition in the fandom ever since Jungkook himself declared it in the BTS Seasons Greetings calendar a few years back. January 9th (1/09) is simply the reverse of Jungkook's birthday which is September 1st (9/01).

Fans worldwide celebrated "Jungkook Day" this year with trending hashtags on Twitter, donating to charities and simply expressing how much they love the Golden Maknae.
"OUR HAPPINESS JUNGKOOK" trended worldwide at #1 while "#HAPPYJKDAY" trended at #2 worldwide and #1 in South Korea.
Jungkook's fanbases made multiple donations to charities in their respective countries for "Jungkook Day," as a way of giving back and to show how much Jungkook had inspired them to help those in need.
Media worldwide also did not miss to celebrate "Jungkook Day" alongside the fandom, proving it has indeed became a worldwide festival.
The hype around Jungkook continues for the rest of "Jungkook Day," as the Golden Maknae's appearance at the 2020 Golden Disk Award tremendously shook the internet. Jungkook appeared with a blonde hair as BTS came up on stage to receive "Best Digital Song" award, and fans worldwide went berserk.

Jungkook trended at #2 worldwide on Twitter with a whopping 1.5 million tweets following his blonde hair reveal. He continues to stay on Top 10 worldwide trends with 1.9 million tweets hours after his appearance. Jungkook entered Twitter trends in over 80 countries and trended at #1 in many countries including United States, United Kingdom, Russia, India and more.
"Jeon Jungkook blonde hair" trended at #2 in South Korea, with many other Jungkook-related keywords entered South Korea Twitter trends. Jungkook also trended on Korea's largest portal NAVER real-time search trends, and an article about his blonde hair trended on NAVER main page in entertainment section. This speaks volume of how much the Korean public loves Jungkook.
Jungkook trended at #1 on Twipple Japan and entered Japan Twitter trends with multiple keywords in Japanese.
On Google worldwide, Jungkook dominates most related topic searches to the keyword "Blonde," living up to his tag as the Worldwide IT Boy.
Both fans and media went into collective frenzy as they raved about Jungkook's new blonde hair, and the fact that the Golden Maknae has yet to show his full face with this new blonde hair truly speaks volume of his immense global popularity and impact.