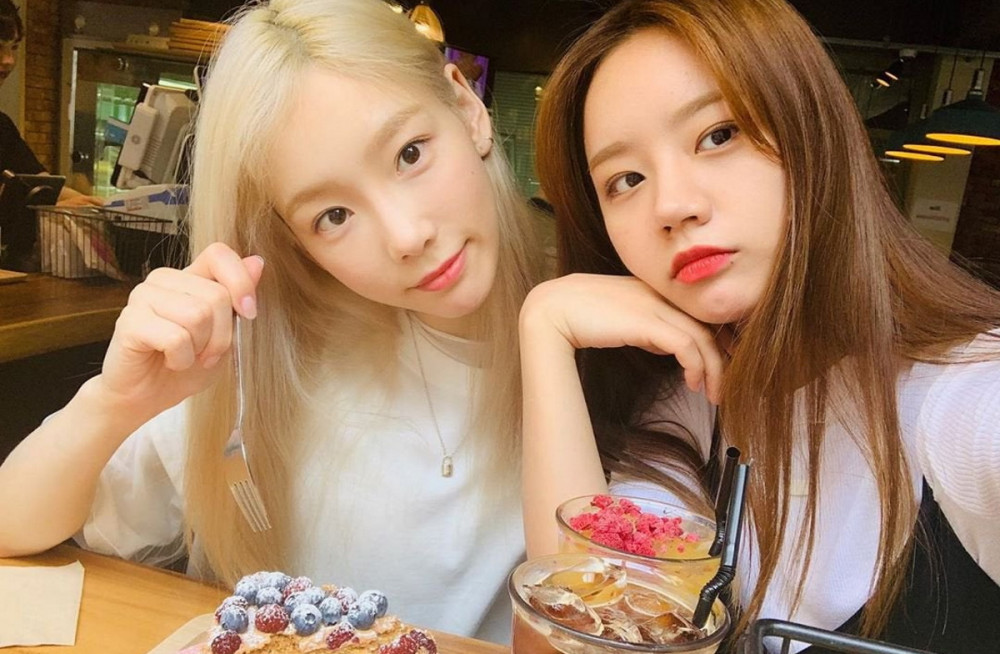 Hyeri thanked Taeyeon for sending a coffee truck to the set of her upcoming drama 'Frightening Cohabitation'.

On January 7, Hyeri posted the below photos on Instagram along with the message, "My Kim Taeng Goo, who I love. Today was the coldest day ever, and you sent a coffee truck and churros like this... Crying because I'm so touched... Thank you. Taeyeon unni is the best. Hooray!!!"

The banner at the top of the truck states, "Hyeri, I miss you so much. Be careful of the cold weather, and gain strength for filming. I love you."

Upcoming fantasy drama 'Frightening Cohabitation', starring Hyeri and Jang Ki Yong, is scheduled to premiere before July.