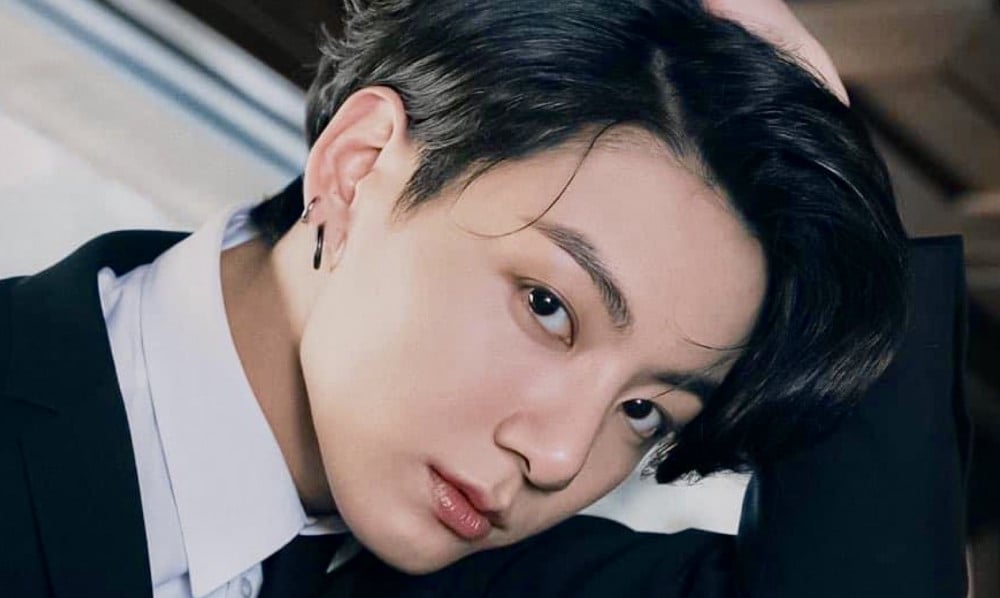 "Worldwide IT Boy" is a nickname previously given by media specifically to Jungkook back in 2019, for his major worldwide records and achievements.
In 2020, the Golden Maknae extends his 2019 records and even bags some new additions. Major worldwide records and success achieved by Jungkook in 2020 include:
Most searched K-pop idol on Google and Youtube worldwide.
Most popular K-pop idol on Tumblr.
Holds #2 most retweeted Tweet in the world as announced by Twitter (#1 in 2019) and #1 most most commented.
Longest-charting K-pop idol on Billboard World Digital Song Sales (with 'Euphoria').
Most viewed individual hashtag on TikTok.
U.S. magazine People's Sexiest International Man (first person to win the title).
The only Asian on Grazia France's 12 sexiest men.
One of U.S. magazine Esquire's most memorable celebrities for the year (the only Asian singer listed).
Debuted as MV director with 'Life Goes On' which ranks #5 on Youtube's All-Time Top 24 hour music debuts.
First BTS member to bag three #1's on Billboard World Digital Song Sales as composer/songwriter.
Voted as King Choice's #1 Hot 100 K-pop Idol.
Voted as Korean online community DC Inside's #1 Best Main Vocalist in K-pop.
Jungkook's solo songs as well as songs that he produced, composed or wrote are all slaying the charts, setting and breaking major records this year:
1. 'My Time'
Jungkook's solo song which he also co-wrote is the highest-charting BTS solo song on Billboard Hot 100 (#84). It's the first BTS solo song to reach #1 on Billboard World Digital Song Sales, first one to reach #1 on U.S. iTunes and fastest one to sell 100,000 units in the U.S. (57 days).
2. 'Still With You'
Jungkook's self-produced Soundcloud release is the "Buzziest Drop" and "Longest Reign" of 2020 as announced by Soundcloud. It is the fastest song to reach 1 million streams on Soundcloud.
3. 'Euphoria'
Jungkook's solo song which was released in 2018 still securing its throne as the longest-charting K-pop solo song on Billboard World Digital Song Sales. Listed as one of Rolling Stone's "75 greatest boy band songs of all time."
4. 'Your Eyes Tell'
BTS Japanese OST which Jungkook composed originally for his mixtape had achieved Recording Industry Association of Japan (RIAJ) Silver certification for streaming, 17 weeks on Billboard Japan Hot 100, and #1 on iTunes Japan. It is BTS' highest debut sales on Oricon Daily chart, first BTS song to top all 8 biggest music markets on iTunes and the fastest song by Asian act to reach 100 #1's on iTunes.
5. 'Stay'
Jungkook, RM and Jin's sub-unit song which Jungkook composed originally for his mixtape is officially #1 Best-seller song of 2020 on Amazon. It is the highest-charting BTS sub-unit song on Billboard Hot 100 (#22) and the first 'BE' B-side and BTS sub-unit song to hit #1 on Billboard World Digital Song Sales.

Western media features Jungkook as the one who has the "It factor" to bring BTS worldwide success in the article titled "Jeon Jungkook: Meet The Superstar Who Helped Propel BTS To Worldwide Music Domination." Besides narrating BTS's success, the article highlights Jungkook's outstanding individual success and popularity, his overall contribution to BTS (as main vocalist, lead dancer, center, sub-rapper, composer, songwriter, producer and MV director) as well as his impact as "King of Sold Out," household name, the focal point of BTS MV and performance, the humble superstar who genuinely loves his fans, and more.
Some noteworthy statements about Jungkook mentioned in the article:
"Jungkook has what is commonly called the "It Factor" in Hollywood. Jungkook was born with the ability to charm, seduce and make each person in his orbit feel special and desired. It is probably what Big Hit Entertainment saw when they selected him at 13 years old to join their trainee program and why he was chosen from the start to be BTS' "center" and Main Vocalist and Lead Dancer. The sky is the limit when you find someone with the "It Factor."
"In the intervening 9 years, Jungkook has surpassed all expectations. Even his bandmates recognize it and have frequently commented and laughed appreciatively about the "Jungkook-effect" as they see it opening up opportunities and securing attention for the band that may not have ever have happened if Jungkook had not be selected to be a part of BTS."

"I suspect Jungkook is also the "glue" that holds BTS together through the tough times and that his natural affection for each of his bandmates has won their hearts too."