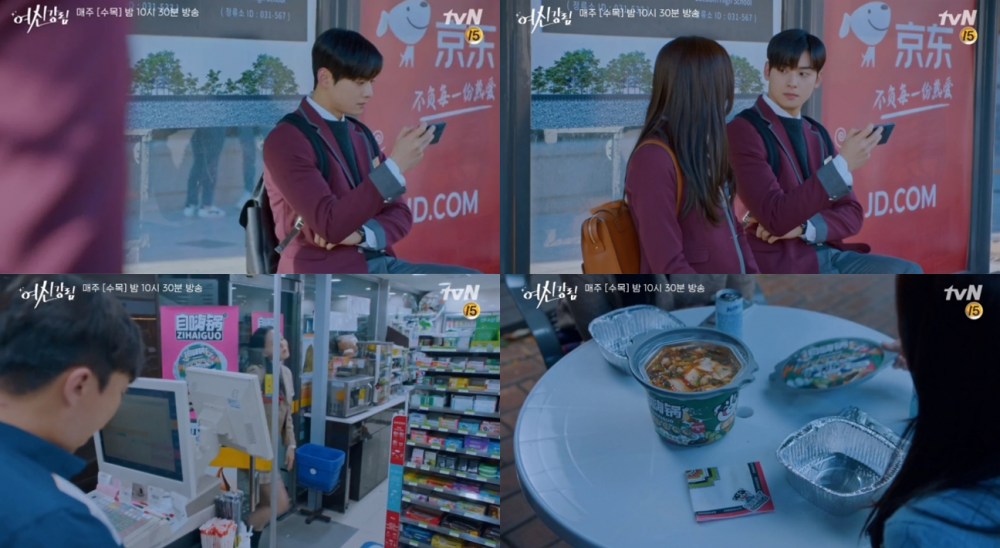 The large number of Chinese product placement advertisements that have appeared on the tvN drama 'True Beauty' is sparking controversy.
In the seventh episode of 'True Beauty' that aired on January 6th, the female lead character Lim Joo Kyung discovered the male lead character Lee Soo Ho sitting at a bus stop.
In that scene, a large advertisement for a Chinese e-commerce website was posted at the bus stop.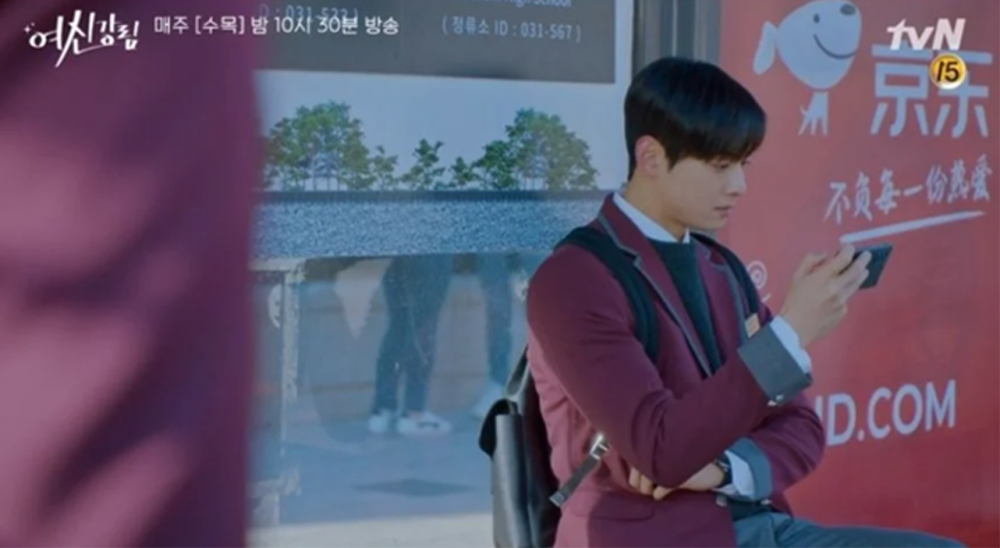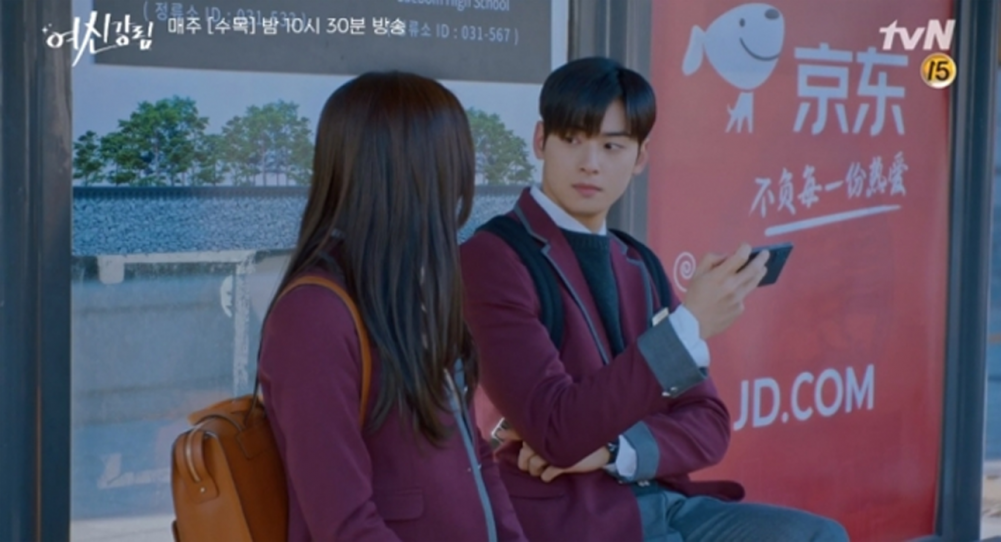 In the same episode, Lim Joo Kyung and Kang Soo Jin went to the convenience store showing various advertisement posters for Chinese products.
Also, the two characters sat down to have Chinese instant noodles as the drama showed the logo and the name of the product.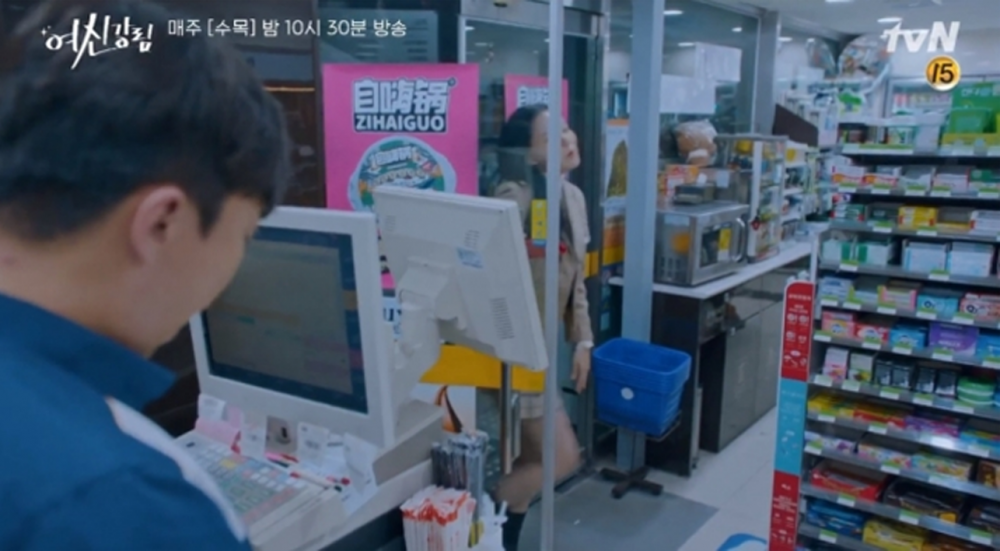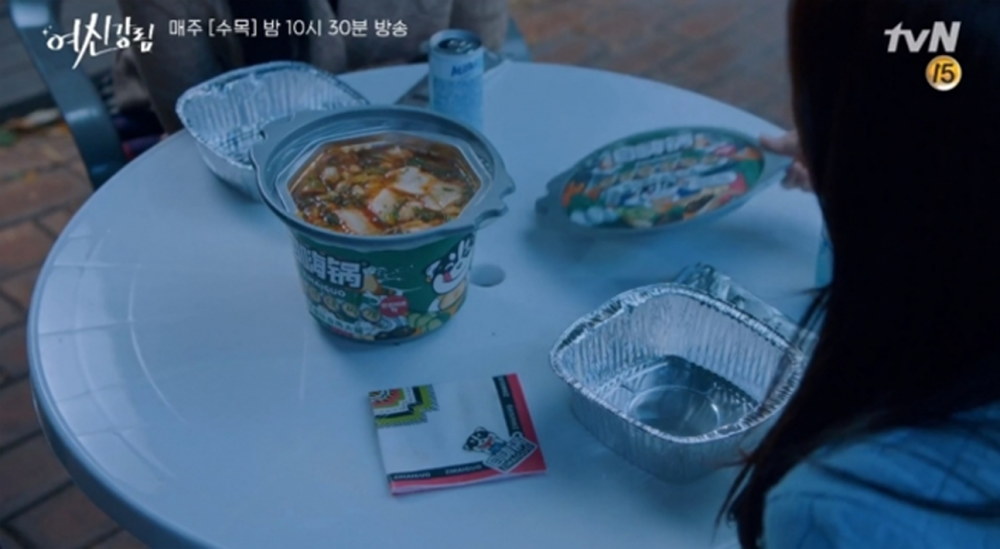 This isn't the first time that these Chinese instant noodles appeared in a drama as product placement. In the drama, 'It's Okay to Not Be Okay,' character Moon Sang Tae also was seen eating the same product in episode 11.
Many netizens are expressing their discomfort as they have to watch a drama filled with Chinese products. They have commented, "The production team needs to wake up. I understand you made the show using funds from Chinese companies, but this is too much," "I don't know if this drama is Chinese or Korean," "What kind of student would eat that Chinese instant noodle at a convenience store like that," "If the production crew wants to place so many Chinese products in the drama, why not film a Chinese drama?" and "I like the drama, but it has too many Chinese product placements."