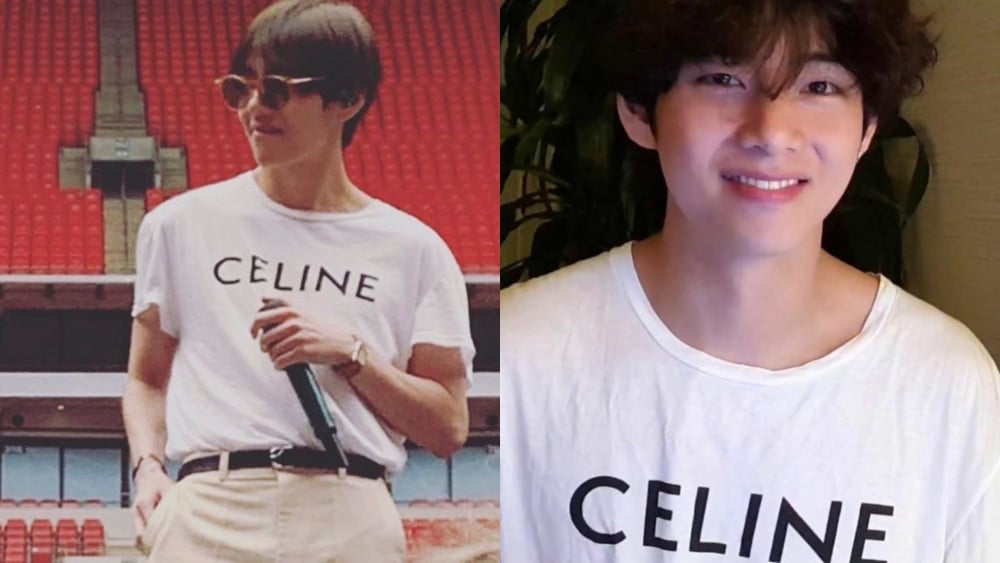 Ever the fashionista BTS V with avant-garde style can be seen in his unique clothing styles and fashion-forward trendsetting outfits reflecting his artsy taste. V, who is always applauded for his fashion sense, once again made headlines after Peter Utz,the Fashion Director of Couture and Event for CELINE (a well-known French luxury fashion brand), shared a photo of him wearing a chic, comfy white CELINE shirt on his Instagram account, also positively replied to a fan who expressed their desire for V's appearance at The CELINE Fashion Show.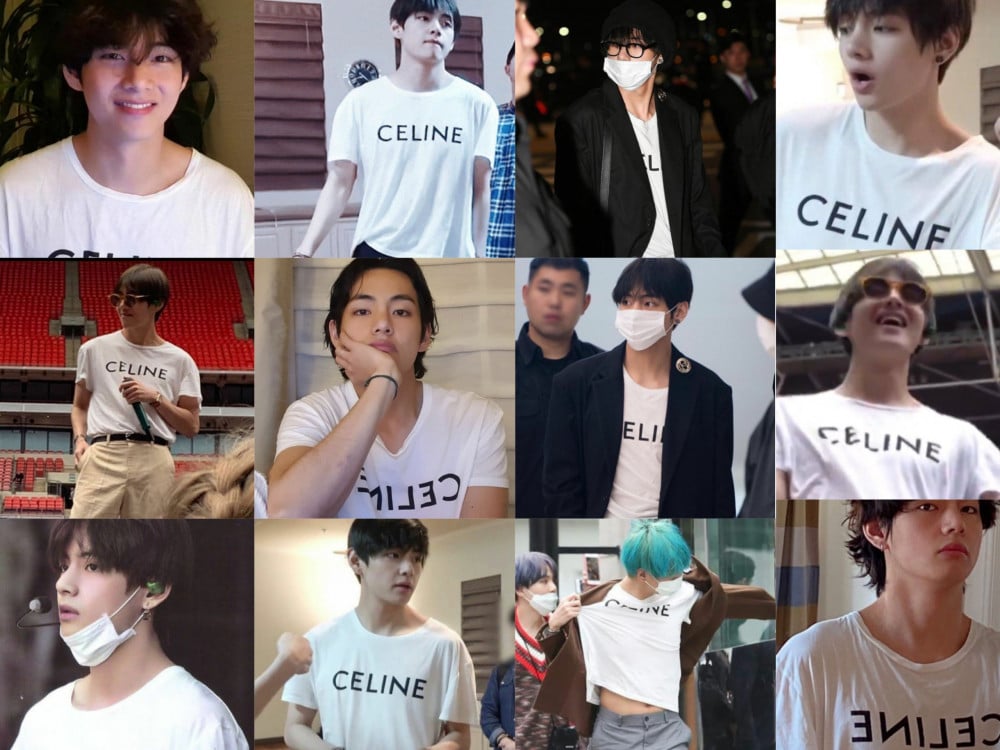 V wearing his favourite white chic CELINE shirt was also featured in the June Issue of ELLE THAILAND Magazine.

Several other high fashion brands like FENDI, JACQUEMUS, LANVIN, eyewear brands MANOMOS and PROJEKT PRODUKT, popular shopping sites like KONVINI (Japan's largest Korean shopping site) also shared V's photo wearing their brands on their official social media handles and actively engaged in marketing by paying attention to V.
Recently, V topped the list of 'Top 10 Men In Fashion World 2020' by The World List, beating Hollywood stars like Robert Pattinson, Chris Hemsworth, Shawn Mendes, and Justin Bieber.

V's unique fashion sense, trendy airport outfits, and eye-catching hairstyles have been highlighted and acknowledged multiple times by renowned fashion photographers, fashion magazines, and outlets like GQ Magazine, Vogue, Marie Claire, ELLE, Harper's Bazaar, The Cut, Guardian Style, Metro Style, Cosmopolitan, UDN Style, Flooxernow.com and ET Fashion.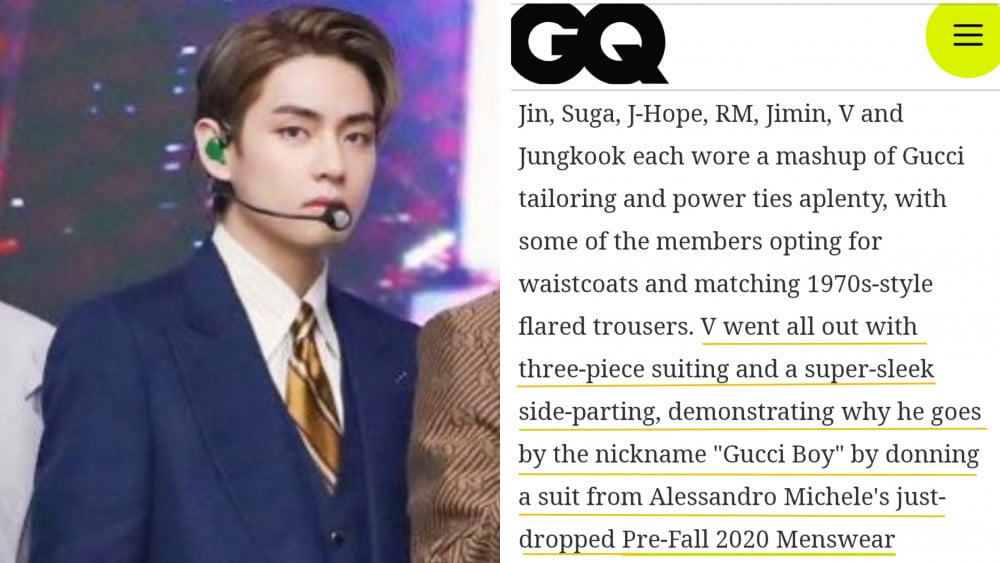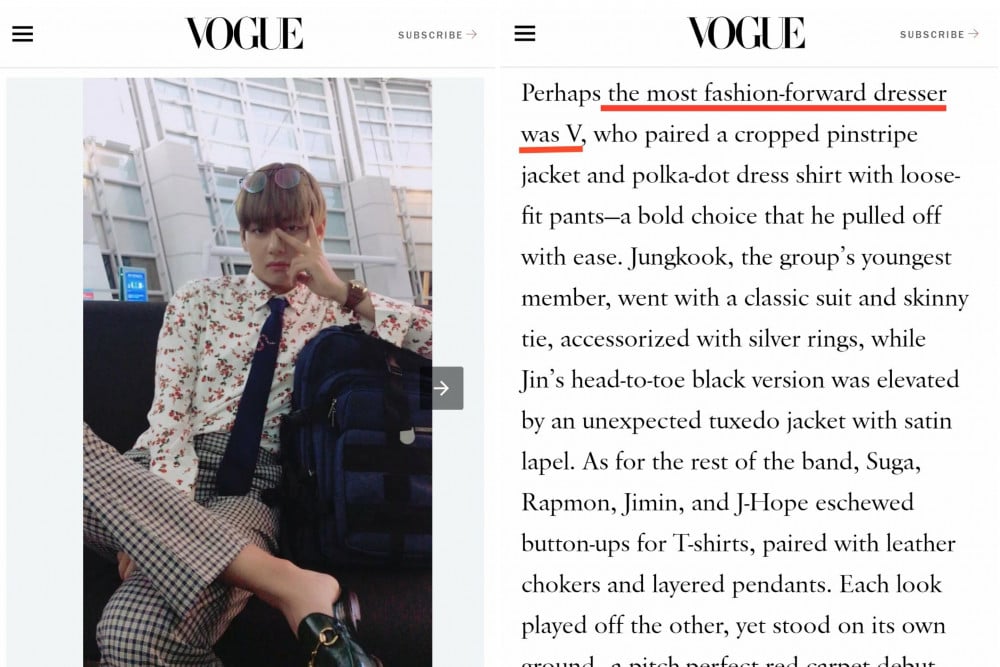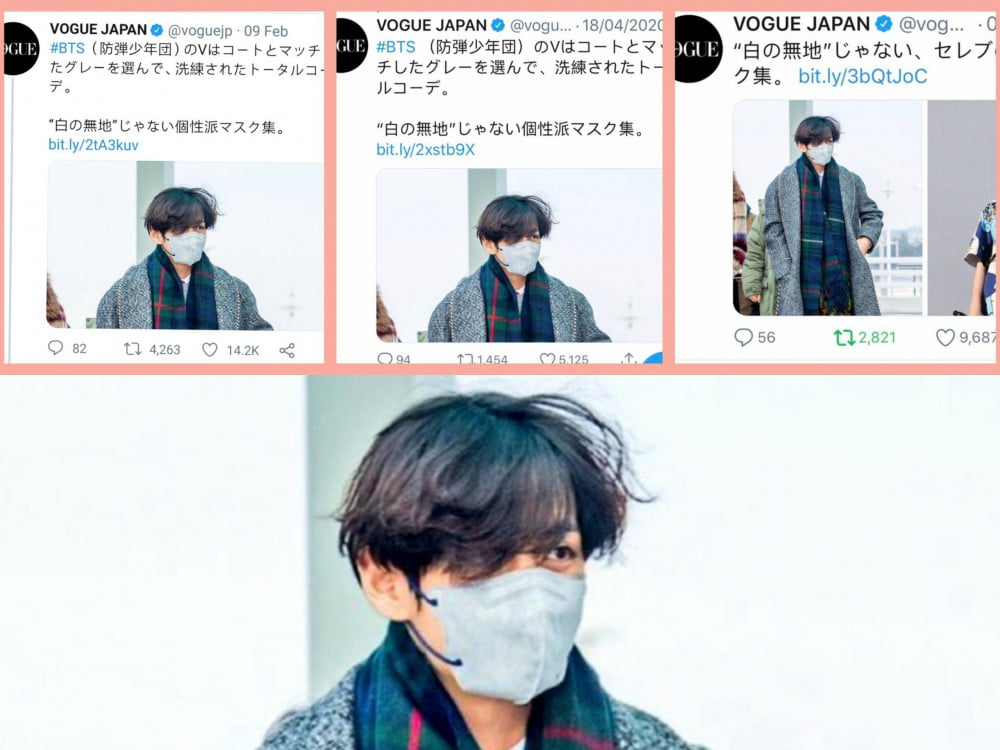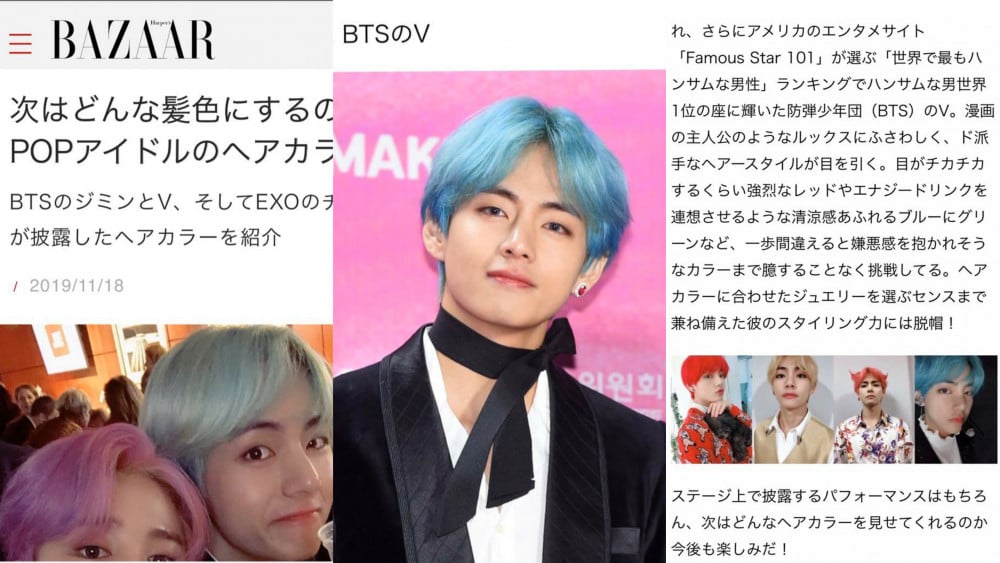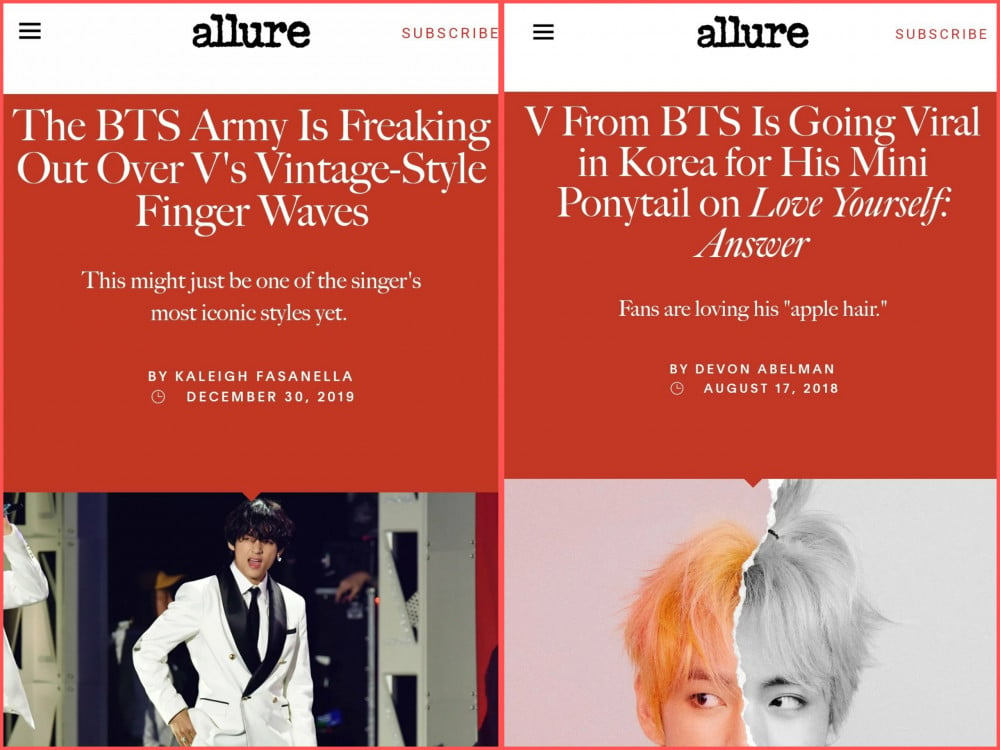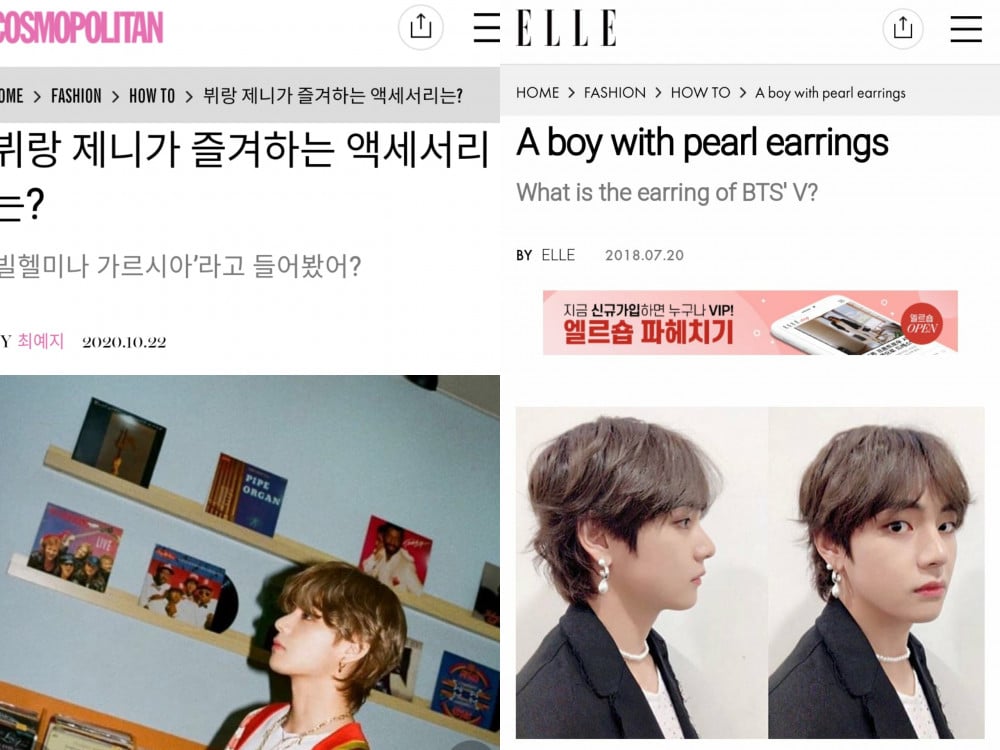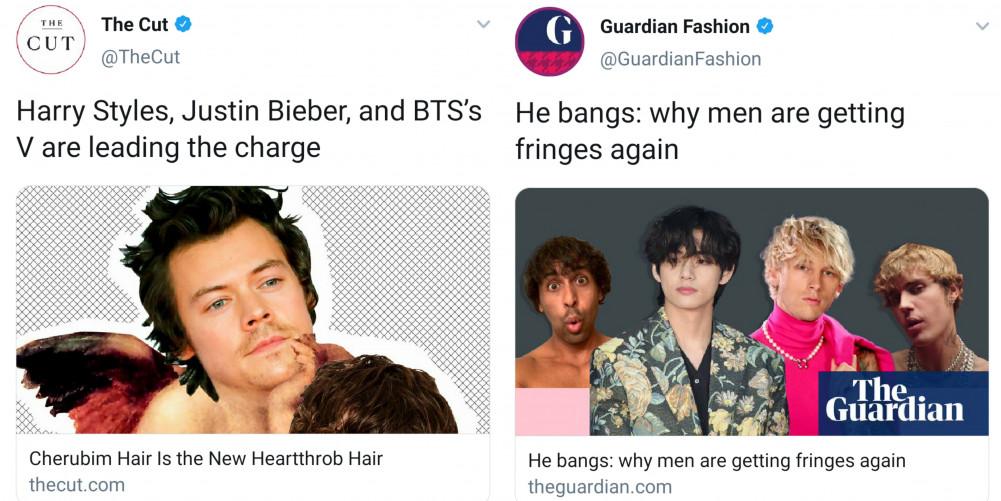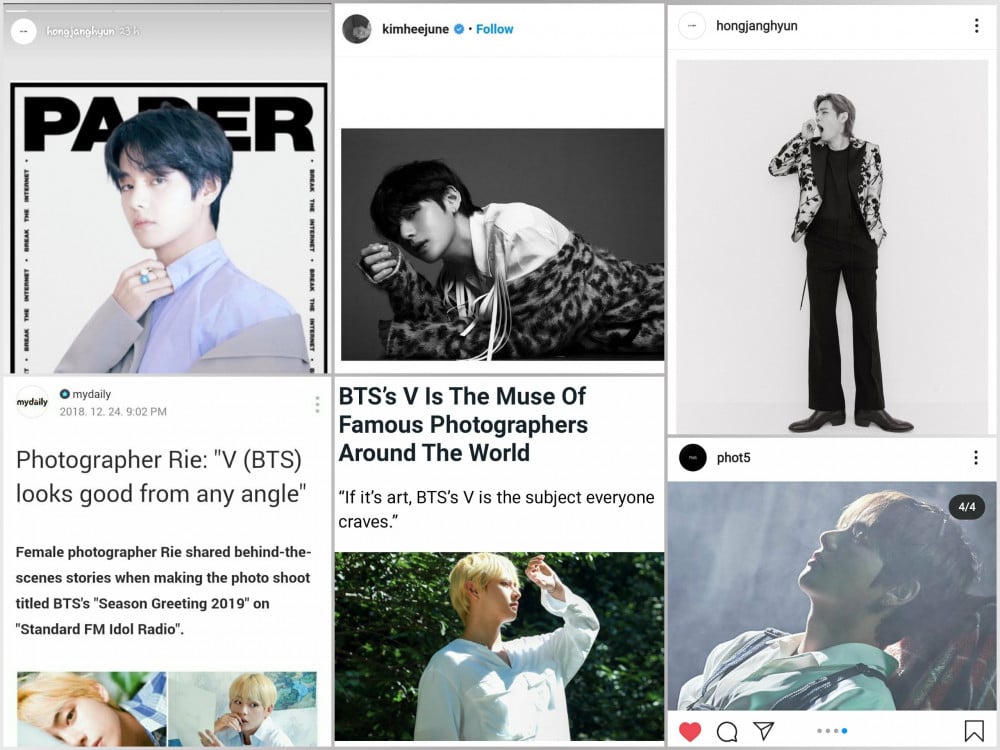 Back in 2018, V was selected as "The Best Fashion Face 2018" by I-MAGAZINE, an internationally based British Fashion Magazine. The list was chosen by 350 professionals (directors, filmmakers, photographers, stylists, designers, makeup artists, fashion designers and editors) in the field of fashion and art from 30 countries.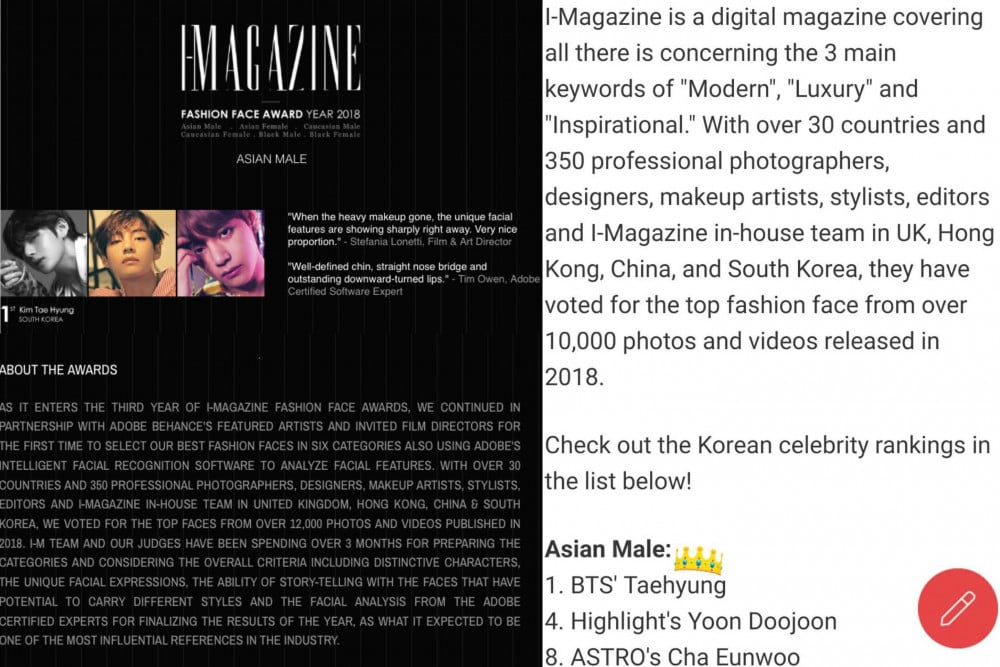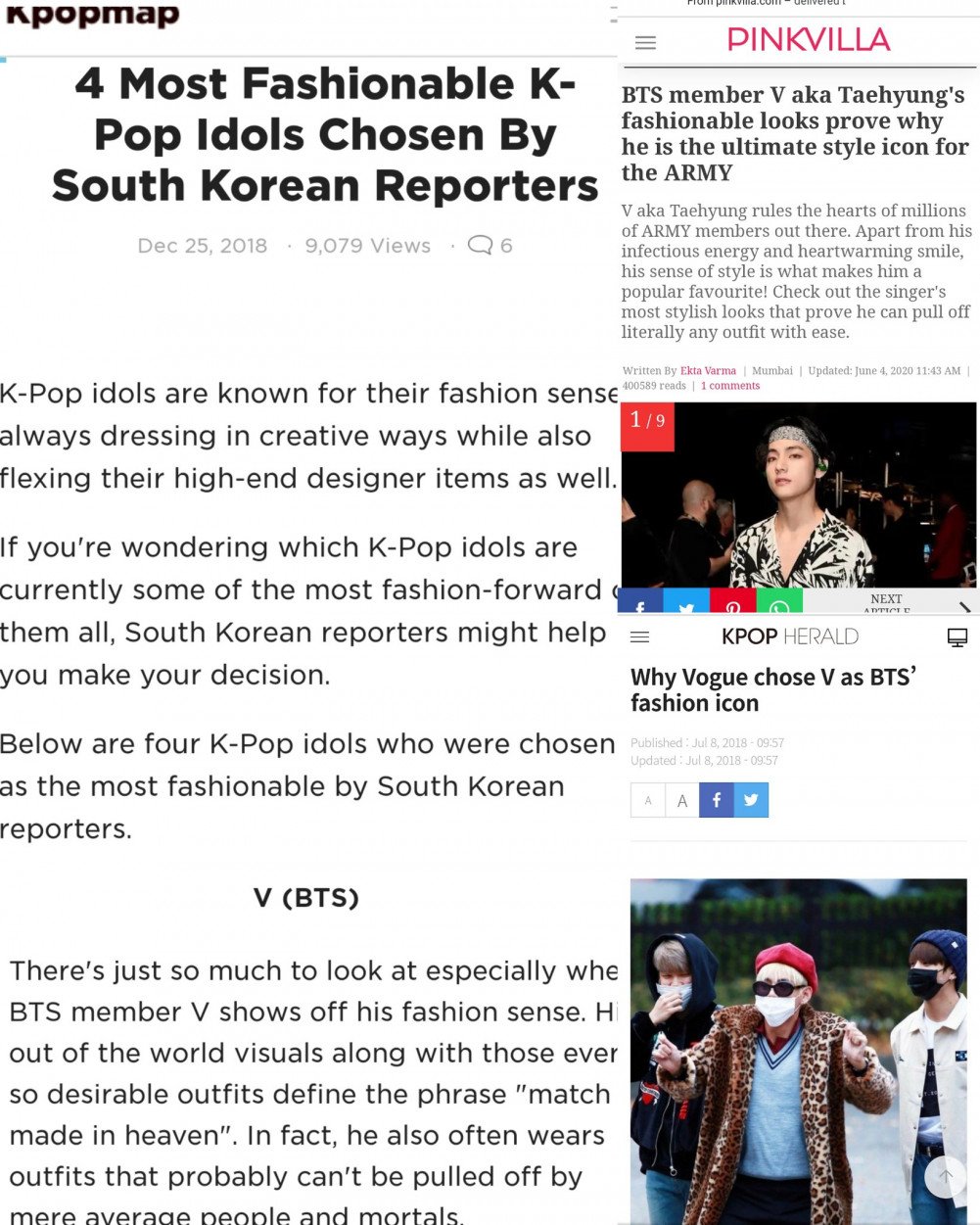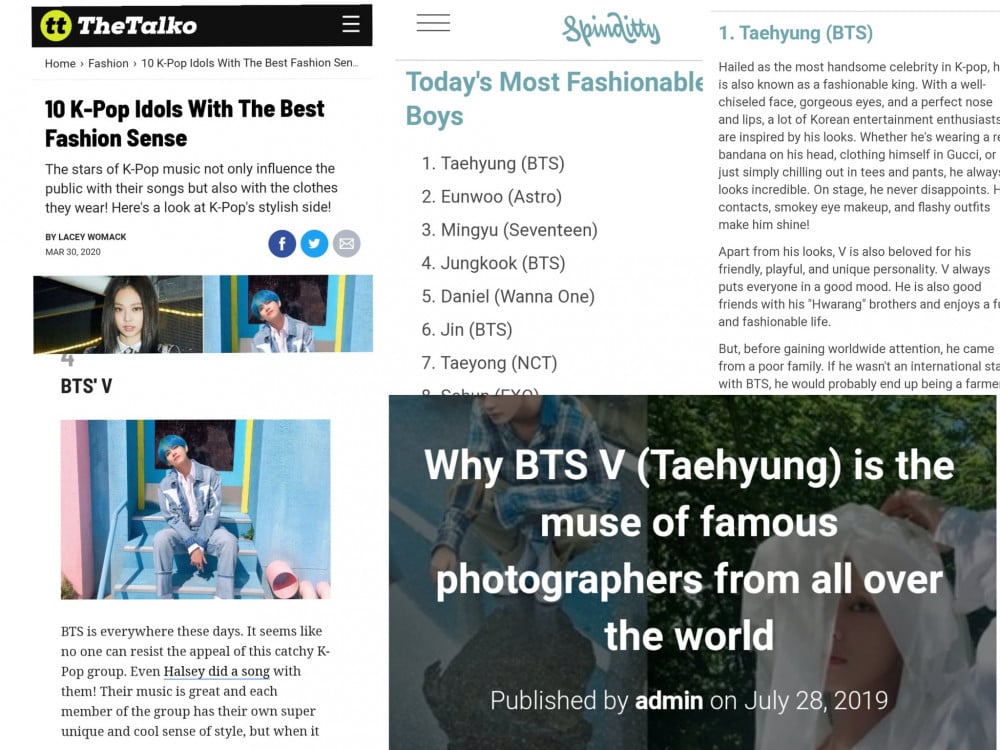 BTS V has been giving us major fashion goals since his debut; whether the outfit is self-styled or couture made, the man has a knack for fashion. It won't be a miracle if more designers, fashion houses share their admiration for the Global Fashion Icon.