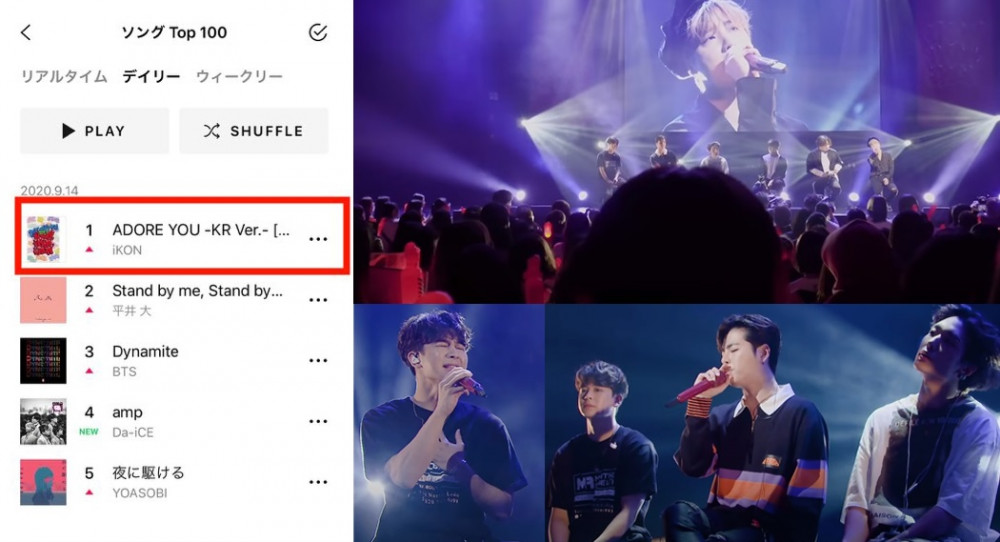 iKON released "Fan Meeting 2019" DVD and live performances of the stageon digital platforms on September 9.
The live performance of "Adore You" (KR ver.), one of their songs released in 2018, swept Japan's daily Line Music charts. It alsojoins TREASURE's "BOY" as the only YG Artist songs to spent 3 days at # 1 on Line Music Daily Top 100 this year.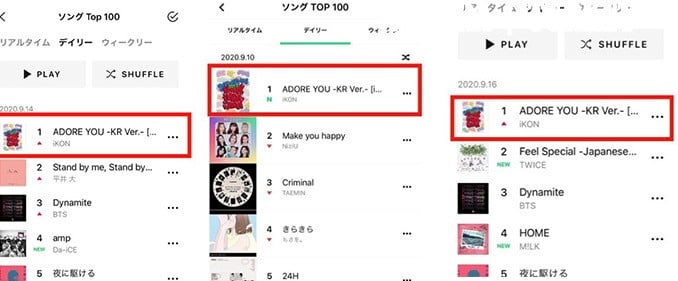 It as # 1 on the daily charts of Line Music's both general and k-pop charts, as well as debuting No.2 on the weekly Top 100 chart.
"Adore You" is a b-side song of iKON's "New Kids: The Final" which is composed and written by group's former leader B.I. Bobby and Seo Won-jin are also contribute it's production.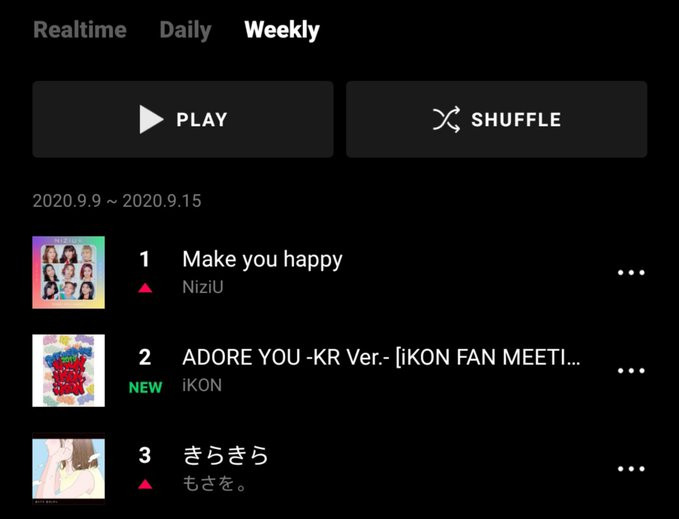 Check out the live performance of "Adore You" below.


In addition, iKON's "Fan Meeting 2019"- EP ranked 4th in Oricon's daily DVD music rankings. "It also debuted at No.187 on WorldWide iTunes Top Album Chart.