BTS Jimin received commendations for yet another impressive speech he delivered before the South Korean President in celebration of First Korea's Youth Day.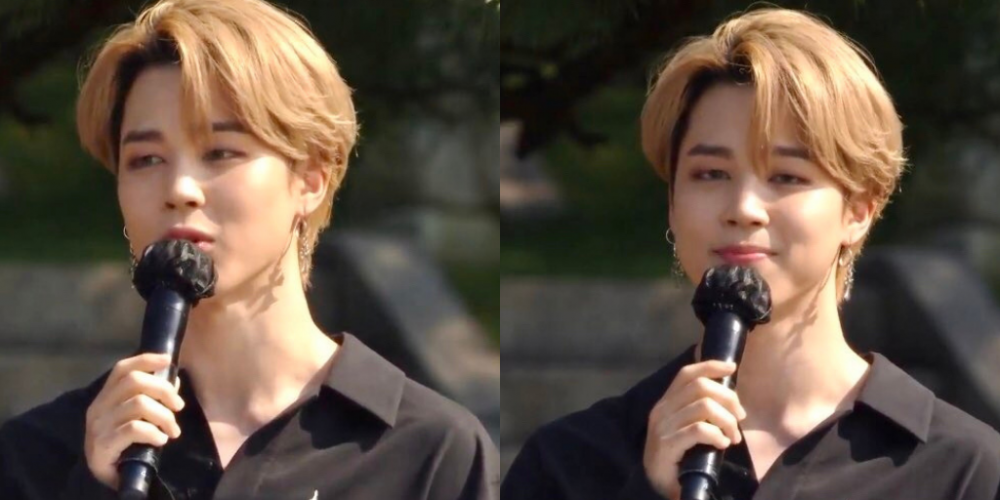 On September 19, BTS took part of another historic first celebration of Korea's Youth Day. On this special day, BTS attended the event held at the Blue House to represent the younger generations. Each 7 members delivered their share of the group's message of hope while standing on podiums before the South Korean President Moon Jae-In and other distinguished guests.
In particular, BTS member Park Jimin, delivered his 42-second speech in a very remarkable manner like an experienced and effective public speaker. Jimin appeared to be the most confident and comfortable in delivering a speech like a true public speaker. Further, Jimin is truly inspiring as he worked hard to memorize his speech and delivered it with ease and ensured he had the attention and interest of the audience. There is no doubt that he succeeded to do such.
Netizens have expressed their compliments for Jimin. Likewise, the Social Media Head of the World Health Organization (WHO) Ms. Sari Setiogi Griberg, took it to her official Twitter account to express her appreciation as to how Jimin delivered his speech without reading text neither in the folder in front of him nor from a teleprompter. The same compliment is shared by another social media expert, Matthias Luefkens, Social Media Architect of Burson Cohn & Wolfe (BCW) Global. BCW Global is a one of the world's largest full-service global communications agencies.

Here is the full transcription of Jimin's speech translated in English:
(cr. @moonriver365)
It seems we ran without stopping that we worked hard but for a long time we were stuck in place. When fatigue and argument began to set it, the seven of us gathered together. People who were by our side and helping us said, "We can't understand everything but we're heartbroken too. Let's get through this together. Commonplace words maybe, but these warm words gave us great strength. To young men without direction, they were a guiding light.
Immediately after his speech, Jimin trended on a Korean online community, TheQoo with thousands of views and hundreds of comments appreciating his charisma as a captivating speaker.
Incidentally, Twitter users also expressed their appreciation by sharing various quotes, wise words or clips that showcase Jimin's intelligence through the use of hashtag #JIMINWISESOUL.
Here are some of the amazing posts from the netizens: