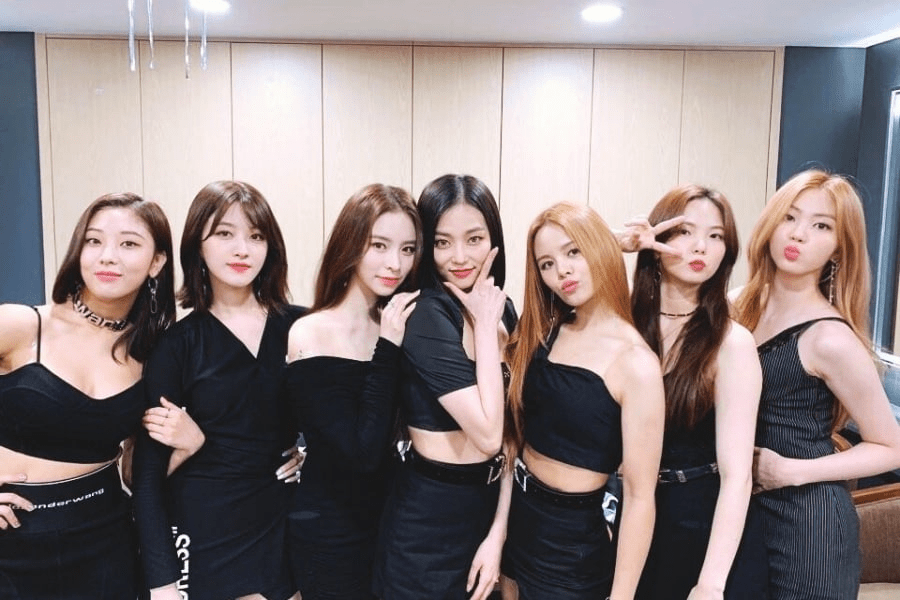 CLC is a girl group with a variety of versatile songs in their discography. With 10 mini albums and 2 digital singles, there's a song to fit every mood or occasion. Here are 10 examples:
1. Feeling sad?
Listen to To the Sky. It's a very positive and upbeat song with lyrics such as "Even if you run out of breath, I'm right next to you." I'll Hold You mentions being lost but knowing that you're able to get through it together.


2. In a great mood?

How about Summer Kiss or Chamisma? They are also upbeat songs that are sure to keep your attitude bright throughout the entire day!
3. In no particular mood at all, but you just want something to jam to?
Check out Hey-yo. It's a nod-my-head-to-the-beat-because-I-like-this-sound kind of song, with a pop style that's not referenced much in songs anymore.
4. Want to break something?
Most people want to hear songs with enough noise that accurately represent the angry mood they're in, and while Hobgoblin is not a song with angry lyrics, it does have an angry beat.
5. Confidence level on a 10/10? Need a little uplifting?
Try No, High Heels, or Me. No is an anthem song that's about not needing any makeup, accessories, or clothes to feel beautiful in the skin you're in. But if you want that makeup and those clothes and accessories to feel better anyway, High Heels represents that perfectly. Just in love with yourself in general? Me is the right song for you.
6. Your significant other has you ready to call it quits?
CLC understands. Give a listen to I Mean That, Where Are You?, Refresh, Distance, or Breakdown.
7. Going through a breakup?
Devil is a warning song about being able to see right through that someone and knowing that whatever tricks they expect to play, you can do it much better. What Do I Do is about being lost after a breakup and not knowing exactly how to pick yourself back up. Opening the Window is about not being able to see anything beyond your own broken heart. Hide and Seek is about being strong after that breakup, with lyrics like "Hey boy, I'm over you. I just want to tell you that I can live without you, boy." I Like It is the perfect song to dance away the tears.
8. Getting back together?
Show, Like It, Meow Meow, Black Dress, Chocolate Spice, Call My Name, and Like That feature lyrics about turning things up a notch.
9. You crushing on someone? In love, even?
1, 2, 3, Bae, Like, I Need U, Day by Day, Lucky, What Planet Are You From?, Sharala, Café Mocha Please, 7th, Mistake, and First Love.
10. Someone doesn't understand that no means no?
Pepe and No Oh Oh are perfect songs that pass along the very important message of consent.
I hope you enjoyed this article and that you discovered a new song that you like! Stan CLC!