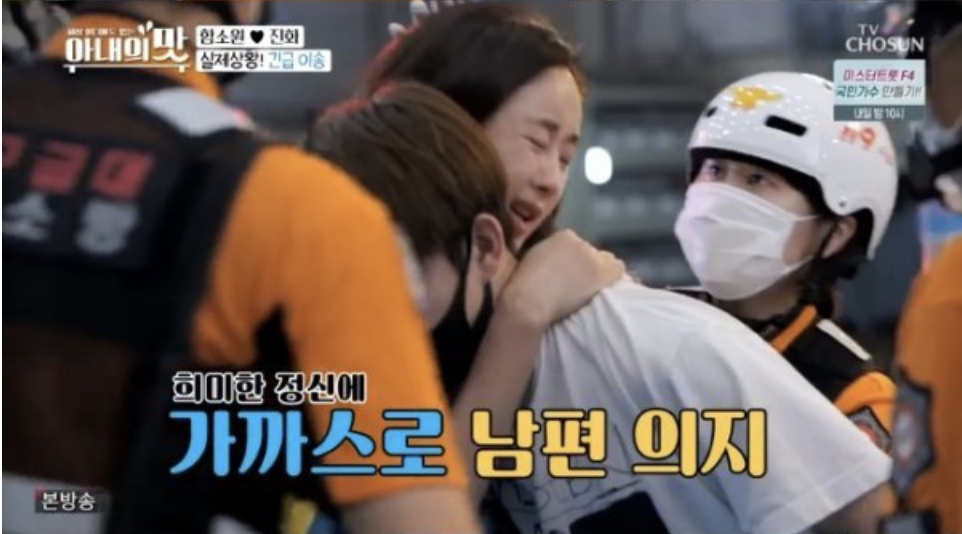 Ham So Won was rushed to the hospital in an ambulance on 'Flavor of Wife'.
During the June 23 episode of the show, Ham So Won was seen eating at a street food stall with her husband, Jin Hua, and mother-in-law.

While eating, Ham So Won suddenly sensed that something was wrong with her body and started gagging as she tried to avoid vomiting. The staff immediately sensed that something was wrong, and when she started getting paler and sweating, Jin Hua asked the staff to call an ambulance.

Luckily, Ham So Won was able to get treatment at the hospital. The studio explained afterward that Ham So Won's ill health was probably caused by eating too many cold foods. Ham So Won is sensitive to the cold and even wears stockings in summer.