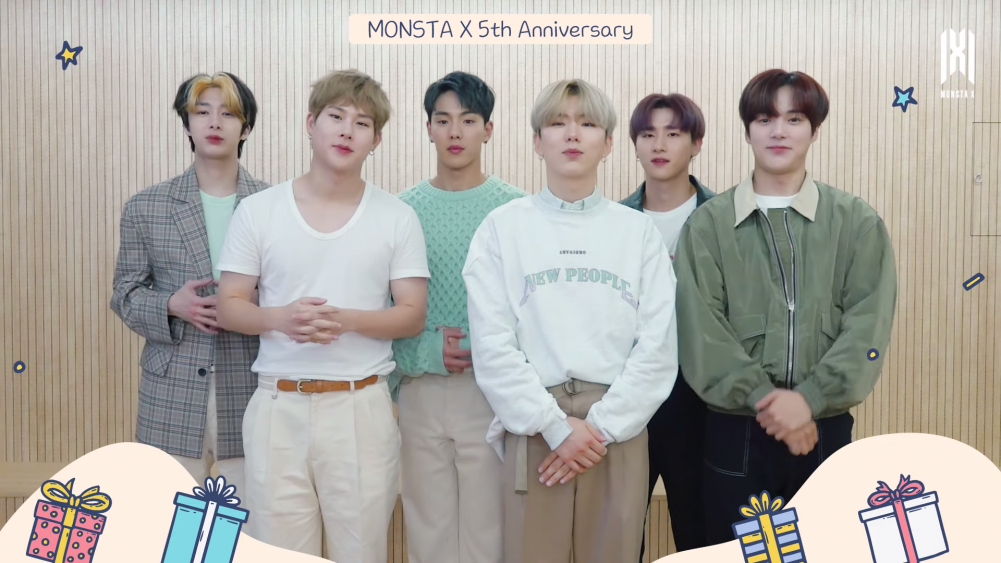 MONSTA X is celebrating their fifth anniversary since debut and are trending worldwide.





Fans are celebrating the group's anniversary using the hashtags #오일사_평생_선물을_쥐어준_이날 (5/14 a day given to as a present forever), #5YearsWithMONSTAX7, #몬스타엑스5주년 (MONSTA X fifth anniversary), #오일사_우리에게_평생_선물을_쥐어준_이날 (5/14 the day given to us as a present forever), and #몬스타엑스_다섯번째오일사 (MONSTA X's fifth 5/14). The hashtag #원호_데뷔5주년_축하해 (Wonho happy 5th debut anniversary) is also trending worldwide as fans celebrate former member Wonho's debut anniversary as well. Fans are saying:
In order to celebrate their anniversary, MONSTA X has also included a special video message to fans commemorate the day. Check out the goofy video below!