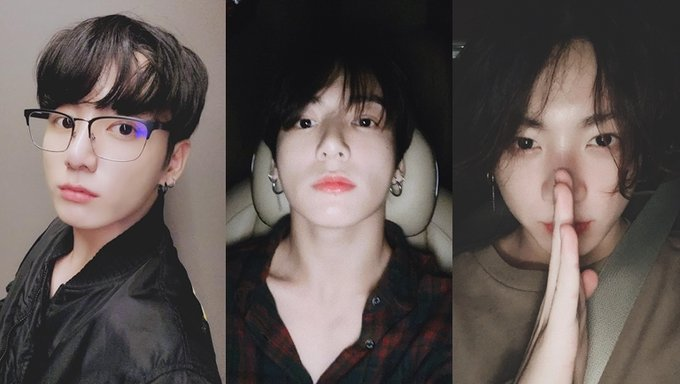 BTS' Jungkook is no stranger to making and breaking records. His recent Twitter post covering 'Never Not' went viral and became the fastest tweet by a korean artist to reach 2 Million likes. The social media King makes a world record as the only person in the world to have five Tweets with 2 Million likes.
Take a look at which 5 of them are below!

BTS's main vocalist and youngest member, Jungkook, posted a video of him covering 'Never Not' by Lauv onto the group's Twitter page and it was watched a million times in ten minutes, breaking the record on Twitter.



Another tweet was when he had uploaded selfies of him wearing glasses.



Moving on, it also seemed like ARMY really love it when he had cut his hair!

During his 23rd birthday (Korean age), JungKook had uploaded a selfie thanking ARMY with a snippet of his self produced song, "Decalcomania".


Of course, one of the 'legendary' videos which JungKook had uploaded. The main vocalist of the group created his own Billie Eilish's 'Bad Guy' video.

So these are the five tweets that are among the Top tweets with the most engagement. This is not surprising considering that Jeon Jungkook is a real phenomenon !