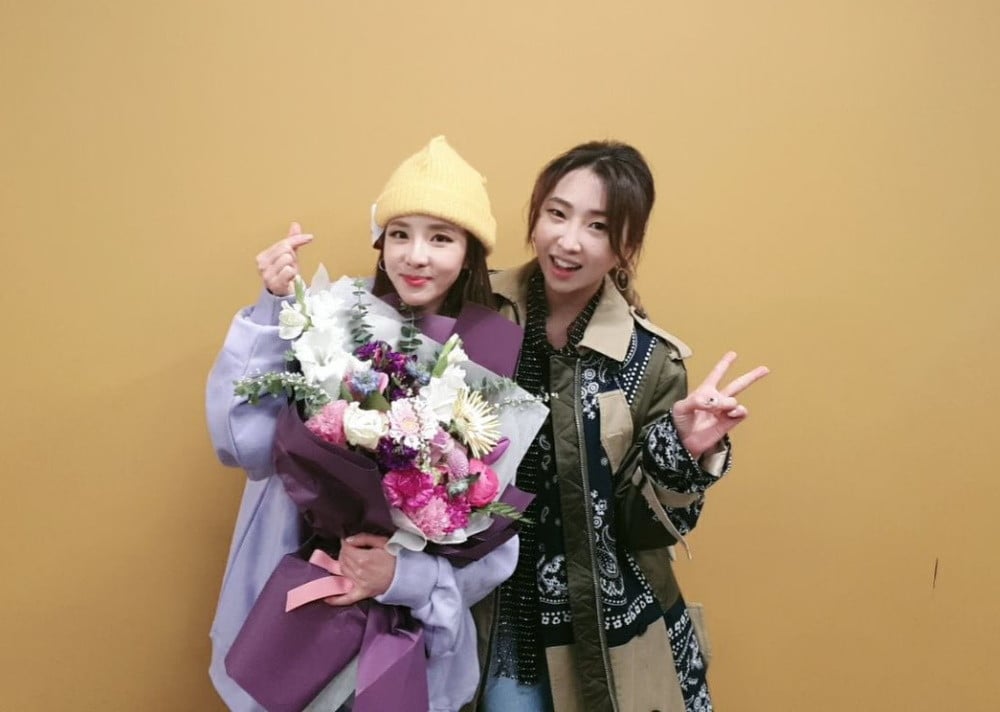 Dara thanked Minzy for showing her support at her musical 'Another Oh Hae Young'.

On April 24, Dara shared the photos below along with the caption, "Our Minzy! My fellow members are the people who know me best and have been around me the longest, and her being able to see and enjoy how much I've grown is making me feel a little emotional and excited. A lot of emotions are running through me. That's what 2NE1 was all about, the evolution of the 21st century. Haha."

She also added the hashtags, "Real maknae. Fake maknae," referring to Minzy and herself. In the photos, Dara holds a bouquet of flowers from Minzy.

Take a look at the photos of the two former 2NE1 members below!