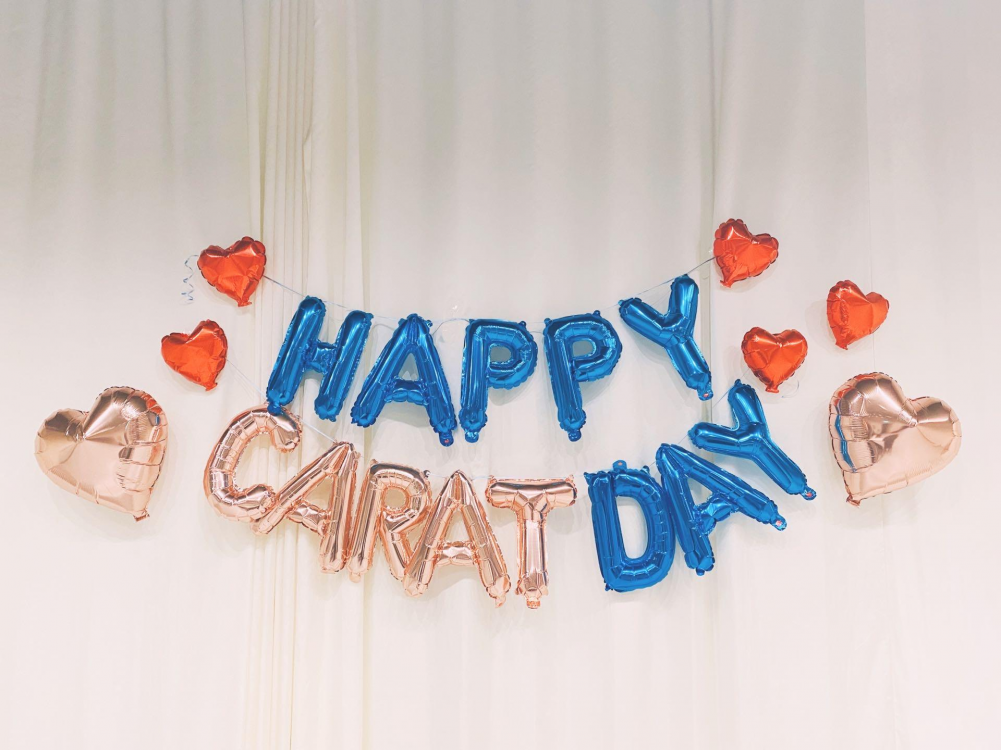 We all know that February 14 is Valentines Day but for Seventeen it's their CARATS Birthday!
On February 14, 2016, Seventeen held their 1st encore concert 'LIKE SEVENTEEN - Boys Wish' where they revealed their official fandom name 'CARATS' (캐럿) meaning "With CARATs, the DIAMOND called SEVENTEEN will always shine so brightly."

In celebration of the fandom's 4th anniversary, Seventeen showers all CARATS with their thankful messages in fancafe, selcas and 1-hour long andromeda on their vLive account.

DK also released his special gift to the fandom with his own cover song of Paul Kim's The Road which he sang it carefully by delivering the message to comfort the CARATS that are having a hard time on their road and give them the strength with this song.

In addition, #SeventeenCaratsDay trending globally that filled with love and appreciation of all Carats to Seventeen.


Here are some of Seventeen's selcas after their vLive show.
So how did you fall in the Diamond Life of Seventeen Carat?