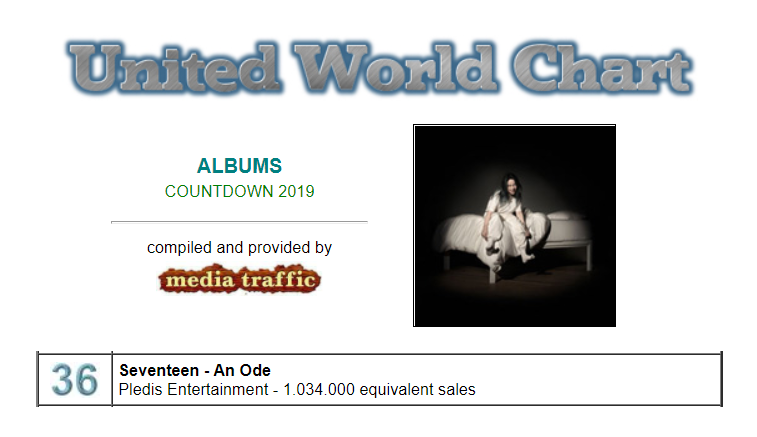 United World Chart released its yearly chart of the Best 40 Albums Countdown 2019with the cumulative Worldwide album sales that were produced from January 12, 2019 to January 4, 2020 with thefigures included the sales outside the weekly Top40 of 2019.
Seventeen's 3rd full album 'An Ode' already exceeded in1,034,000 equivalent album sales in which consists of an overall sales from Hanteo and Japan's Oricon Chart including the global digital album downloads and song streams.
'An Ode' took the Top 36 rank in the Best 40 Worldwide albums of 2019 alongside the other top international artist like Billie Ellish, BTS, Ariana and many more.
As the year just started, Seventeen have been catching the attention of the professionals in the K-pop industry that was chosen as the Most Anticipated Artists of 2020 and their 3rd full album 'An Ode' named as the 'Best K-pop Album of 2019' by Billboard Critics that also won the 'Physical Bonsang' at the 34th Golden Disc Award and Album Daesang in Asia Artist Awards 2019.

Seventeen is a 'self-producing' idol group, with its 13 members actively involved in the songwriting, choreography and production of the album, so netizens are all looking forward to their next future endeavor as an artist this 2020.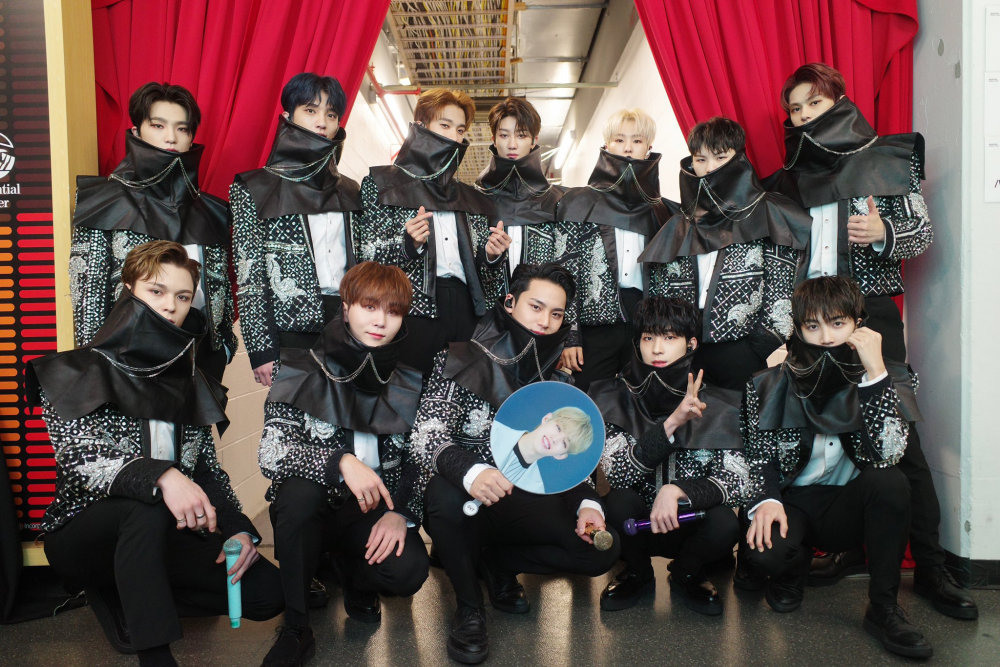 The group is currently continuing their SEVENTEEN 'ODE TO YOU' WORLD TOUR in 8 cites of North America moreover they just finished their New Jersey and Chicago stops then next is their Dallas tour.