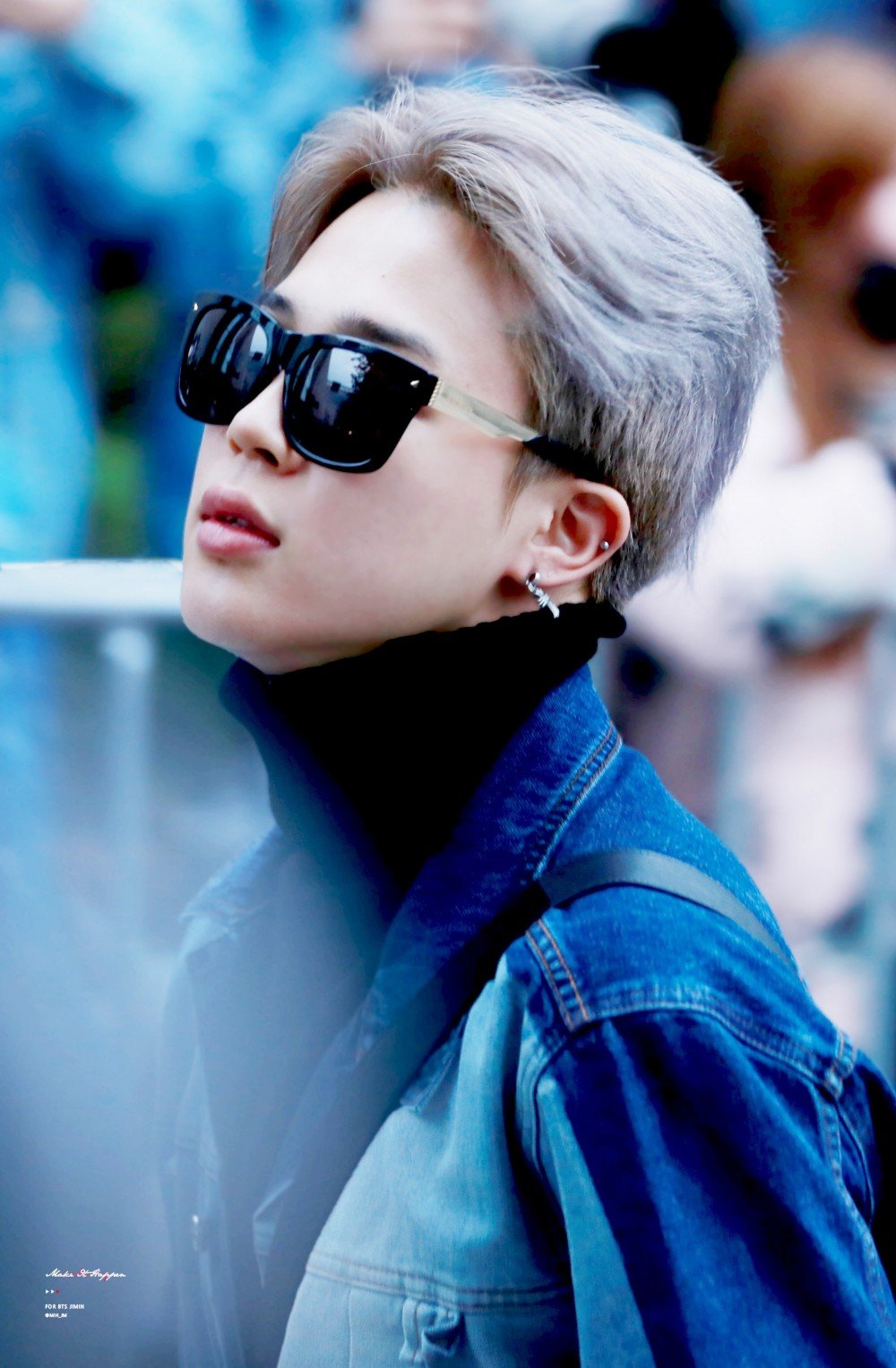 Singer-songwriter BTS Jimin, received countless collaboration request as well as reaction from famous international singers after he recommend their songs on BTS official twitter account.
One of the recent collaboration request came from a genius singer-songwriter Alec Benjamin during his interview with QQ Music in China. Its all started after BTS Jimin updated his Spotify playlist and included several songs by Alec Benjamin. Alec then sent an invitation to Jimin to attend his concert in Seoul. Shortly after that, Jimin was spotted attending his concert and the two genius singer-songwriter shared their picture together on their official twitter account. The interaction between these two gained warm reaction from famous acts and their fans. Alec also makes his debut on Billboard Social 50 following Jimin's shoutout.

Back on August during a live broadcast on Vlive application, Jimin sang 'Nervous' by Irish singer-songwriter, Gavin James. Shortly after that, Gavin James responded by uploading a short clip of him singing 'Nervous' to express his gratitude to Jimin on his official twitter account. Gavin James also become a hot topic and his song trended right after Jimin sang his song.
Jimin also shared another song called 'Jealous' by Labrinth making the song trended worldwide along with Jimin who trended with over 1.5 million tweets during that time.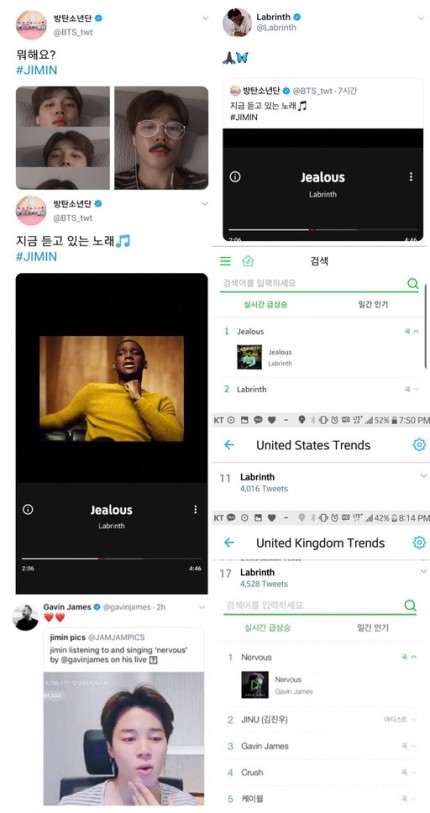 Previously Jimin also caught the attention of singer-songwriter Anne Marie and Pink Sweat. A 2 second clip was uploaded by Jimin's fan singing Anne Marie's hit song '2002' on Twitter recently. Anne Marie who saw the clip immediately reacted to the clip. On the recent Bangtan Bomb episode, Jimin was spotted singing 'Honesty' by Pink Sweat. Just like Anne Marie, Pink Sweat also reacted to a 3 second clip of Jimin singing his song which he uploaded on his official Twitter account.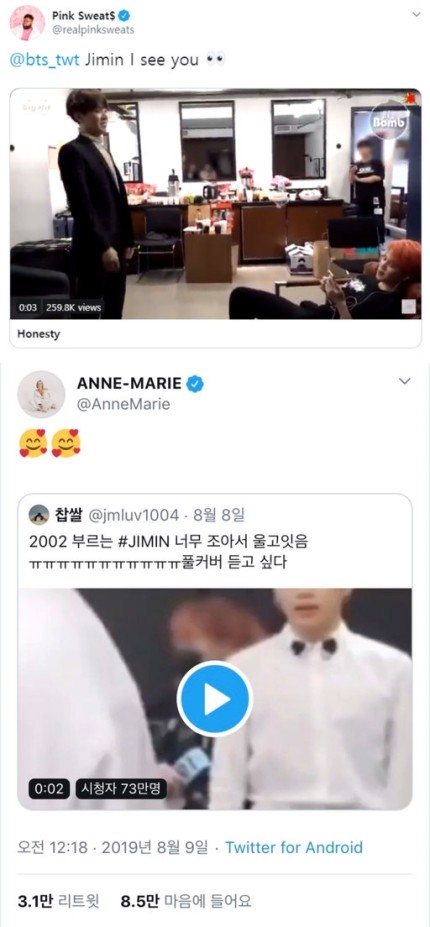 Other than that, famous singers like Shawn Stockman of Boyz II Men, Khalid, Troye Sivan, BTS members, Holland, junior idols and many more also expressed their thoughts, admiration and wishes to collaborate with Jimin.
Jimin also shared his wish to collaborate with fellow BTS members and several other singers previously.
Jimin's fans around the world also show their endless support and encouragement for this idea in hope it will come true in the future.