Twitter are celebrating #DíaDelHashtag or #HashtagDay and its no surprised to see who dominates the hashtag when it comes to Music category.
Today it was announced that BTS (#BTS or #방탄소년단) and BTSJimin (#Jimin) are the two hashtags dominating Music category in Argentina, Canada, Chile and Mexico.
In Argentina, #BTS and #JiMin dominates the 1st and 2nd place for Music category.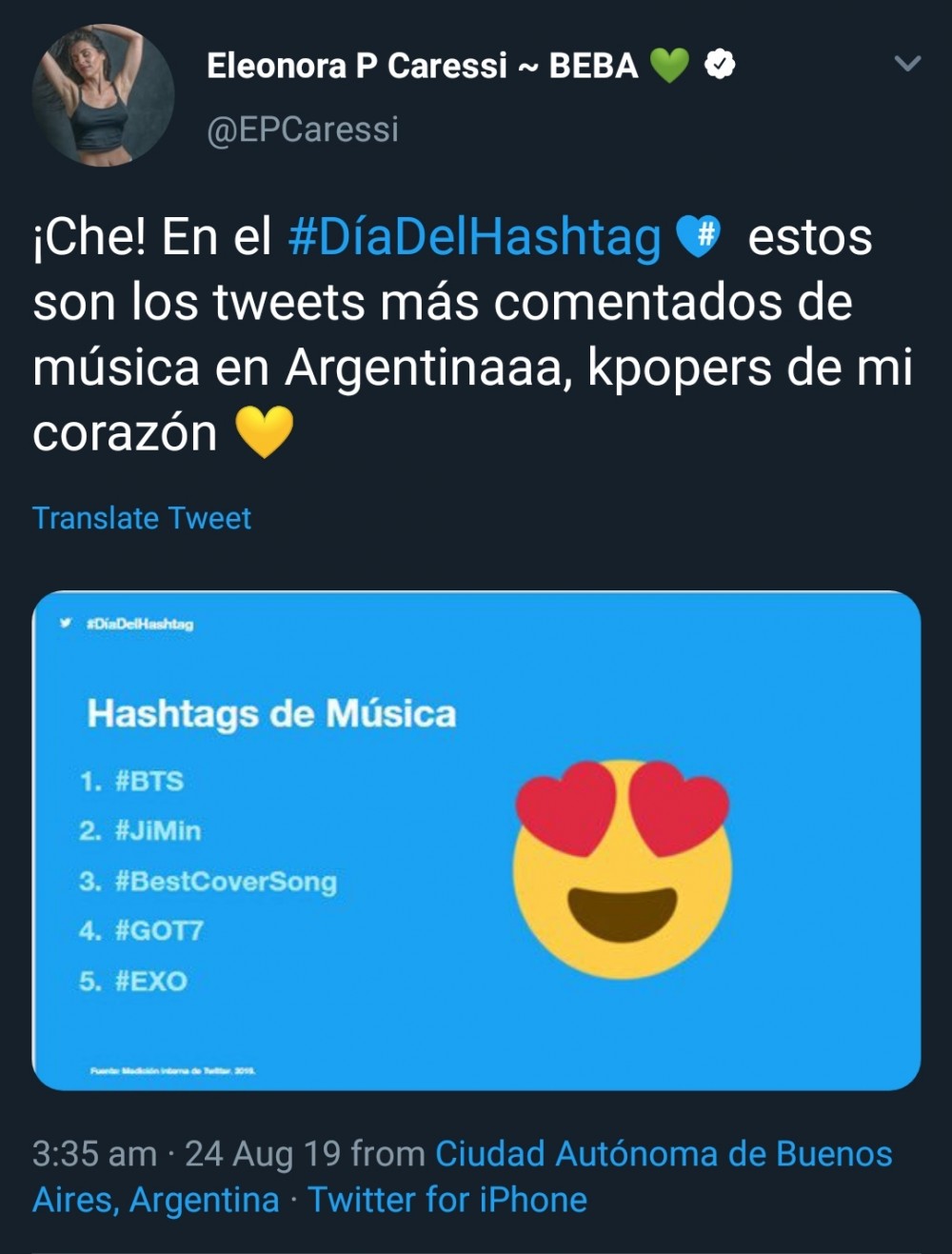 In Chile, #BTS and #Jimin also dominates the 1st and 2nd place Music category.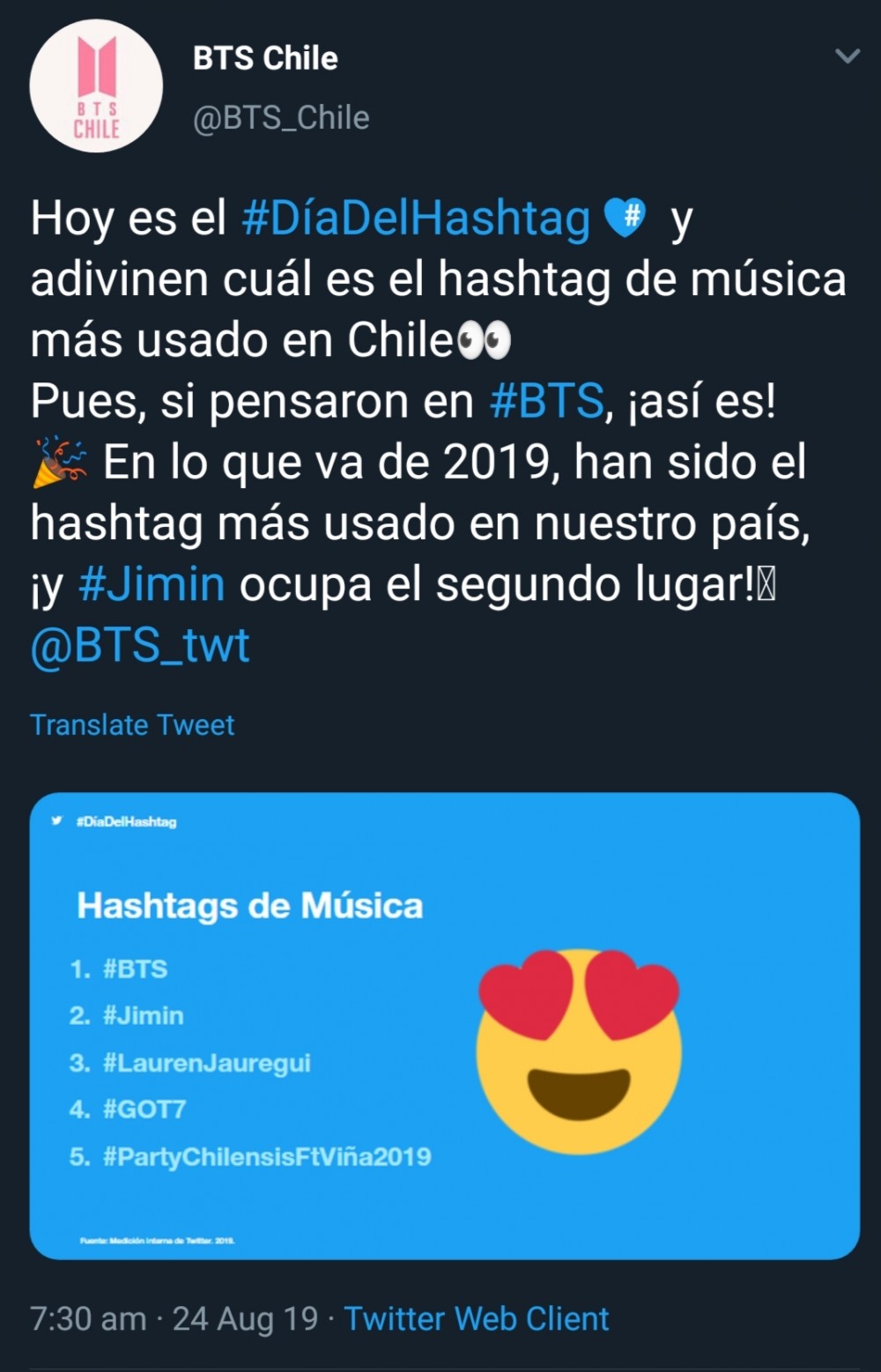 In Mexico on the other hand, BTS dominate 8 spots for the top 10 most used K-Pop hashtags.
1st - #BTS / #방탄소년다
2nd - #Jimin
3rd - #RM
5th - #TearItUpBTS
6th - #Jungkook
8th - #BoyWithLuv
9th - #BTSArmy
10th - #Suga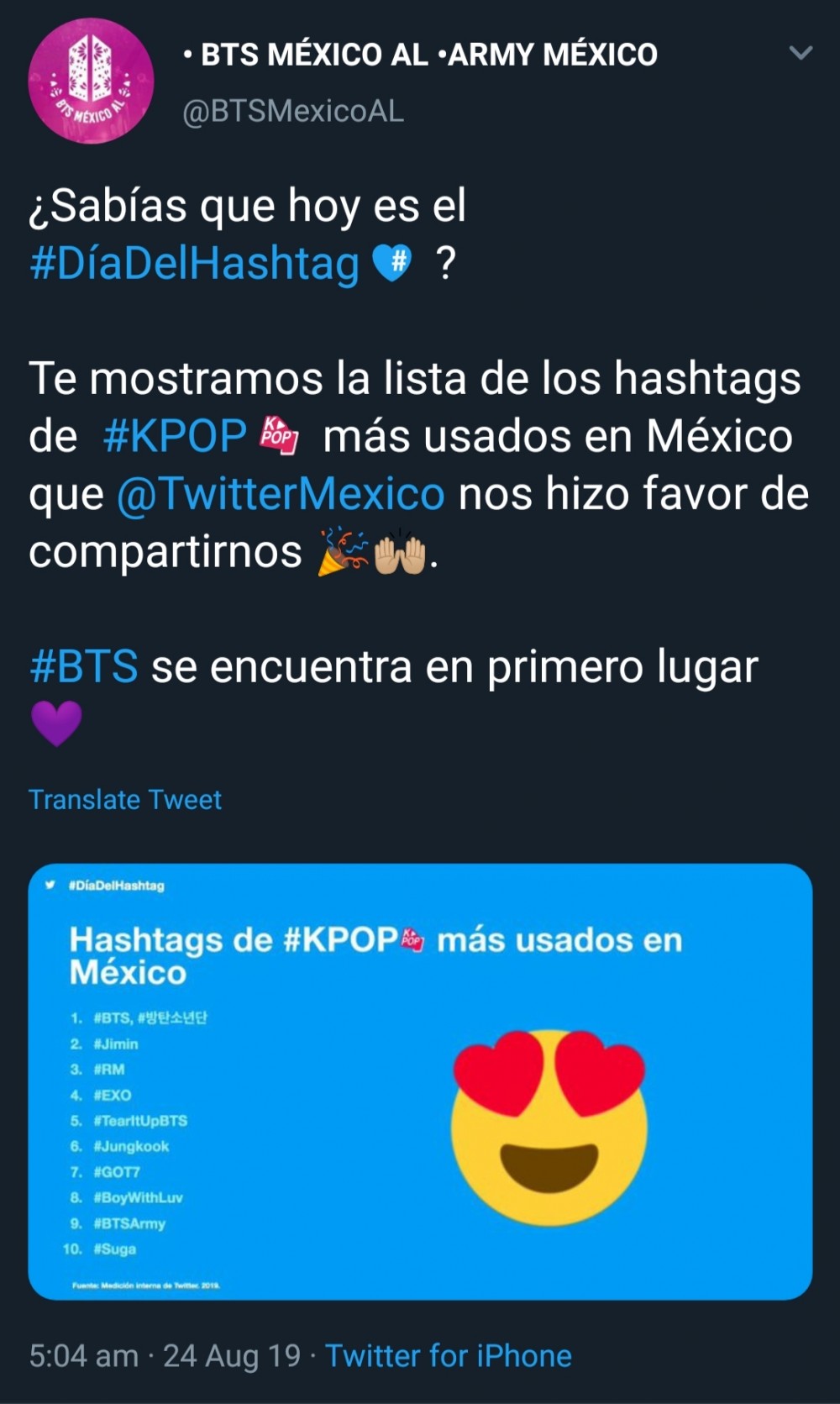 In Canada, #BTS took the 3rd place and #jimin took 5th place in Music category.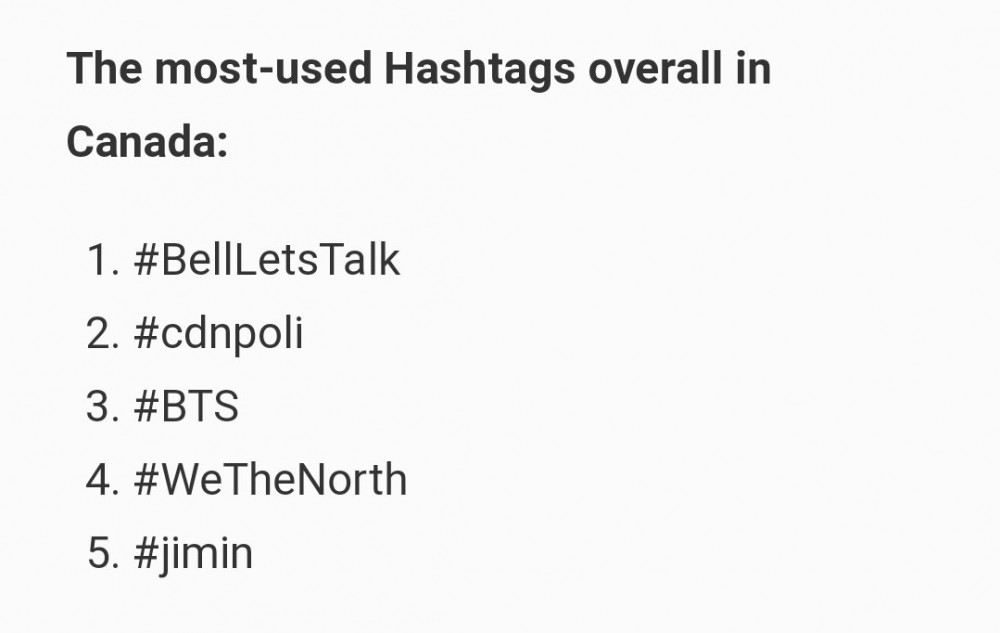 Congratulation to BTS or the king who paved the way for this amazing achievements.