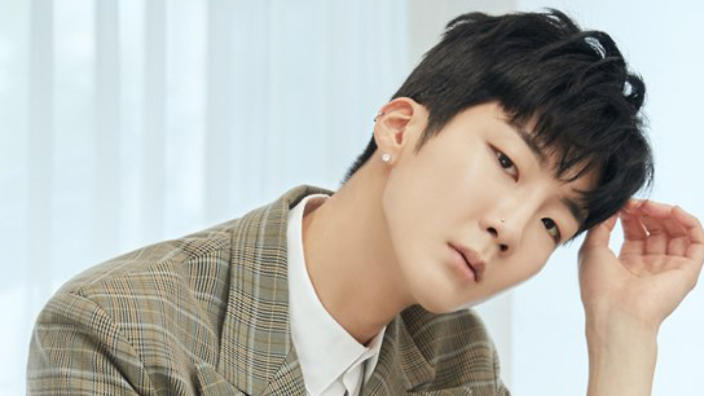 YG Entertainment has dismissed allegations surrounding WINNER Lee Seung-hoon.
YG announced their official position via official blog YG-Life on the 15th and said, "It's a simple happening that Lee Seunghoon is the deputy director at YG's planning office, it's not true that he was involved in the unsavory allegations."
Han Seo-hee, who's well known for her marijuana scandal with Big Bang's TOP was found to be involved in B.I's drug scandal and reported the controversy to the Anti-Corruption and Civil Rights Commission. Han Seo-hee pointed out that her connection to B.I was WINNER's Lee Seung-hoon, alleging that YG had attempted to bury the drug allegations surrounding iKON's B.I.
The controversy escalated as rumors spread that Lee Seung-hoon had the title of deputy director at YG's planning office. In fact, Kang Seung-yoon, who starred in MBC's 2017 "Oppa Thought" had shown a video introducing Lee Seung-hoon as a deputy director, raising questions about the allegations. YG, however, drew the line as a "simple happening."
"Lee Seung-hoon's deputy director title is just a nickname given to him because he usually presents many ideas, " YG explained. "The business card was also a one-time prop used in a video. The rumors that he was involved in a series of controversies surrounding B.I and Han Seo-hee is not true."
YG also addressed the allegations involving him and 'A' [Han Seo-hee] and said, "the unsavory allegations that I'm involved with 'A' are also not true and it will be revealed during police investigation. Please refrain from making speculative reports."
Meanwhile, YG is undergoing a period of change as the two brothers Yang Hyun Suk and Yang Min Suk stepped down from YG Entertainment. The two announced their resignations together on the 14th, saying the truth will be revealed.
1. [+3,451, 38] Where did Yang Hyun Suk run away to????????? The only articles on the rankings are about Lee Seung-hoon. Yang Hyun Suk disappeared..
2. [+2,261, -31] The fact is Park Geun-hye and Choi Soon-sil are behind Yang Hyun Suk. Why is it so hard to investigate him and "Burning Sun gate"????
3. [+1,532, -136] Yeah we know, you don't like Lee Seung-hoon~
4. [+1,429, -267] The fact that he was deputy is not important. Isn't it more important that he was the mediator for Han Seo-hee??
5. [+950, -65] Lee Seung-hoon isn't the person that holds the deputy director title at YG. Does it make sense for a company to give a second year idol the title of deputy director?
6. [+207, -4] All day the top rankings have been Seung-hoon. Yang Hyun Suk has disappeared ㅋㅋ
7. [+158, -10] Does it make sense for a 2nd year idol to be a director at a large company like YG?? ㅋ ㅋ ㅋ Really... the real ones are all running awayㅋ
8. [+128, -1] Using a weak kid to take the bullet so that you can run away...