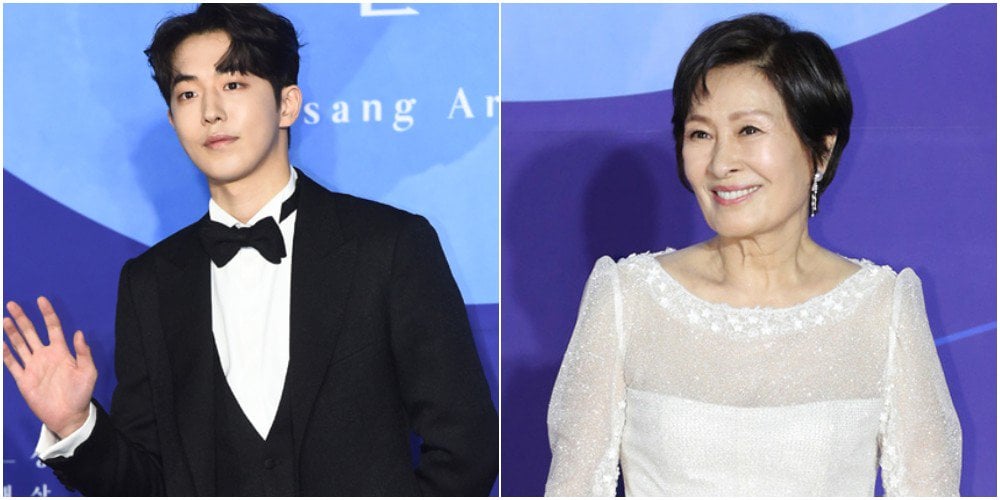 Veteran actress Kim Hye Ja wasn't planning on attending the '55th Baeksang Arts Awards' until she talked to Nam Joo Hyuk.
On May 1, the prestigious award ceremony took place at Coex D Hall in Gangnam. Kim Hye Ja won 'Daesang' for her outstanding performance in the drama 'The Light In Your Eyes.'
During the interview following the event, Kim Hye Ja shared, "When I heard I was nominated, I thought an actress should only focus on acting, and I didn't want to feel anxious wondering if I will get awarded."

As a result, Kim Hye Ja wasn't planning on coming as her attendance didn't feel necessary. She told this to Nam Joo Hyuk, and he said to her, "Seonsangnim, let's not think about awards. Let's just go have fun." After hearing that, Kim Hye Ja thought, "Even a young person is speaking this way. It wouldn't be right for an adult like me to say I'm anxious about sitting there," and ultimately decided to attend.

Kim Hye Ja and Nam Joo Hyuk worked together for 'The Light In Your Eyes.'