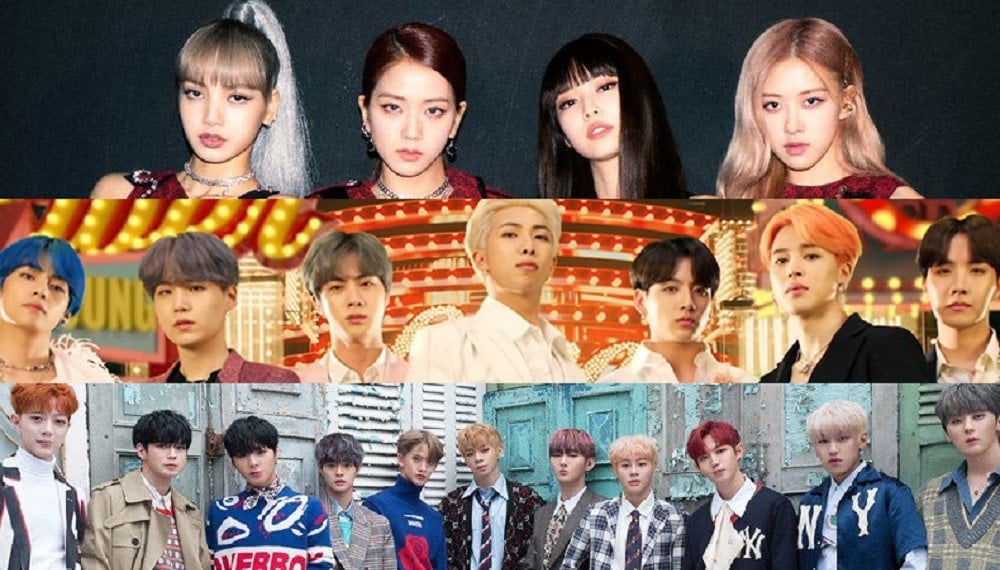 'Forbes Korea' announced this year's Top 40 'Power Celebrity'.
Similar to the U.S. Forbes's annual list 'Celebrity 100', the Korean Top 40 by Forbes tracks down celebrities from all entertainment fields to rank them in the order of highest to lowest influence. This year, Forbes Korea ranked the celebrities in four different categories -- media exposure, activities on broadcast, profits, and SNS (social media) -- then made a final list that combines all the points from each category.
Though every celebrity may therefore rank differently in each category, the combined figures that ultimately created the Top 40 included the following (starting from #1): BLACKPINK, BTS, Wanna One, Kang Daniel, Red Velvet, Park Na Rae, Hong Jin Young, Han Ji Min, Son Heung Min, and EXO.
(From ranks #11 to #20: Ryu Joon Yeol, Yoo Jae Suk, Bae Jung Nam, IU, Yoo Byung Jae, Seolhyun, Jeon Hyun Moo, Park Bo Gum, Lee Byung Heon, Jung Hae In.
From ranks #21 to #40: TWICE, Yoo Yeon Seok, Kim Tae Ri, Sunmi, Lee Seung Gi, Hwa Sa, Girls' Generation, MAMAMOO, Jo Bo Ah, Park Seo Joon, Son Ye Jin, Na-Eun, Lee Young Ja, Han Hye Jin, Park Joon Hyung, Baek Jong Won, GOT7, Ha Jung Woo, Ryu Hyun Jin, Joo Ji Hoon.)
Congratulations to BLACKPINK for ranking #1 in the combined chart, as well as on the SNS category! As seen above, the individual categories were also topped by other artists as well; Park Na Rae ranked #1 in 'activities on broadcast' category, while BTS topped both 'media exposure' and 'profits' categories.