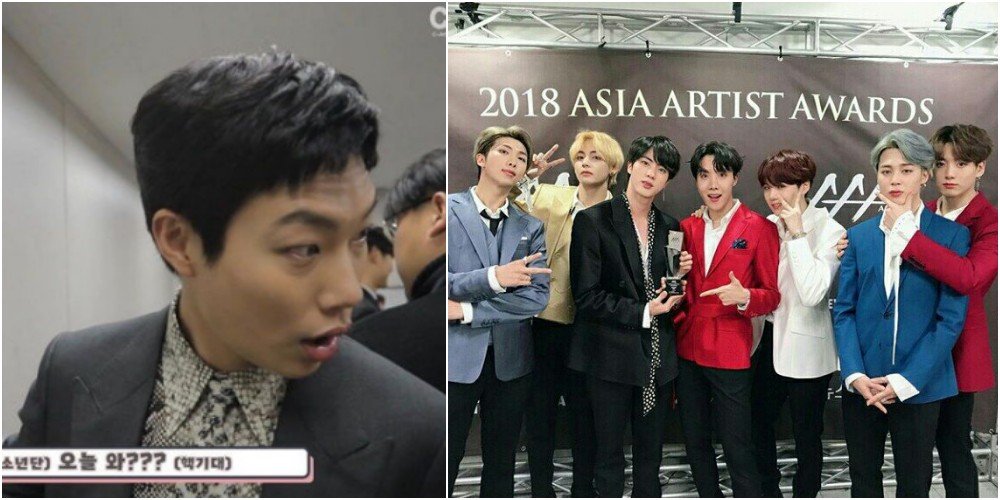 Ryu Joon Yeol had a fanboy moment at the '2018 Asian Artist Awards.'
On December 6, C-JeS Entertainment shared a behind-the-scenes video of Ryu Joon Yeol at the award ceremony, which took place back on November 28.
Ryu Joon Yeol came back to the waiting room after the red carpet event and found the lineup sheet in the hallway. After seeing BTS' name on the list, Ryu Joon Yeol's eyes widened, and he asked, "BTS is coming today???"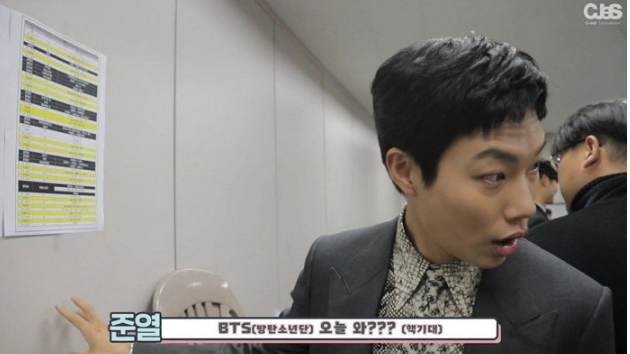 The staff answered, "Yes," and Ryu Joon Yeol replied, "Really? I have to see them."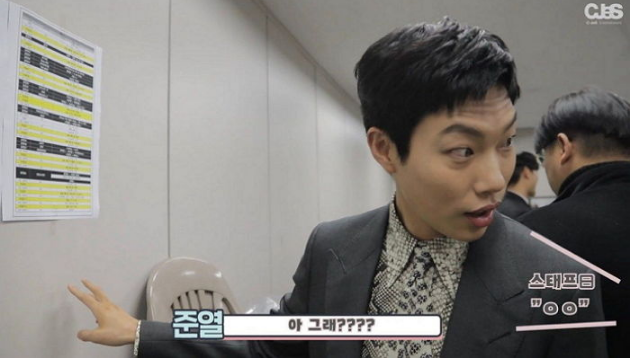 To Ryu Joon Yeol's fanboy moment, netizens commented, "BTS is the celebrity of celebrities," "I want to see them together," "Ryu Joon Yeol revealed to be an ARMY."