Currently, solo artist/former JBJ member Kim Yong Guk (Longguo) and SONAMOO's Nahyun are involved in dating rumors online as a result of various fan-spread community posts, photos of the two in public, etc.  
Here's a compilation of the "evidence" that fans have put together on online communities regarding Kim Yong Guk and Nahyun's alleged relationship, below. 
The two were spotted allegedly wearing "couple shirts" and using "couple phone cases".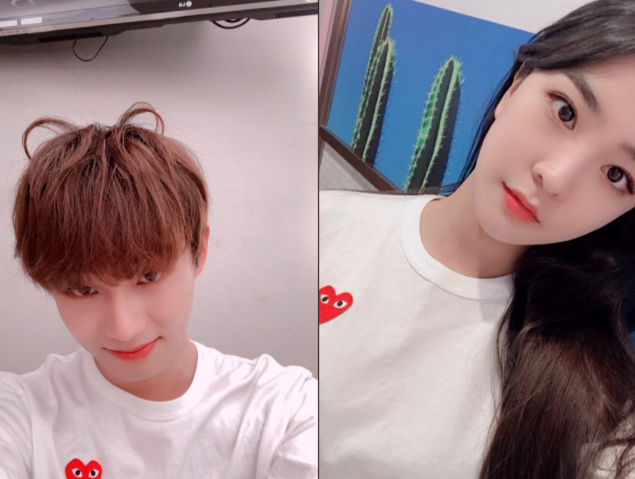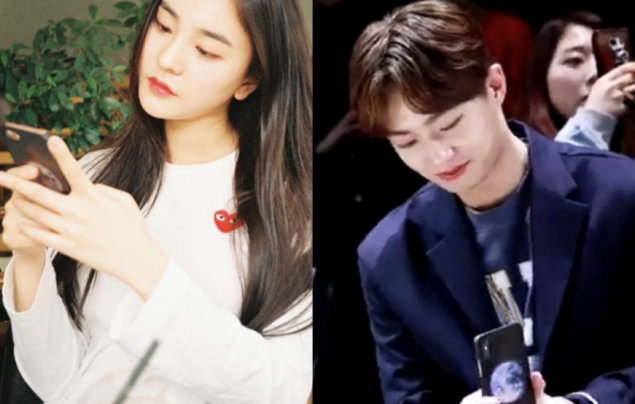 According to some fan accounts,
"Kim Yong Guk met SONAMOO's Nahyun right after his fan meeting ended. They had their couple phone cases and they sat together and ate; this is their backsides."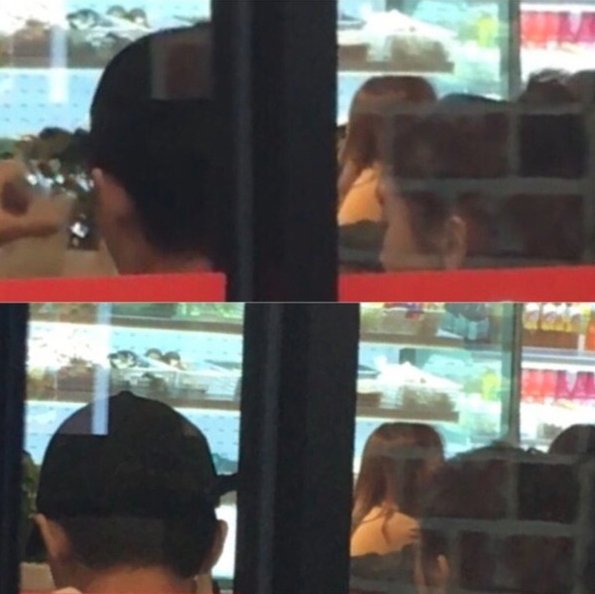 Furthermore, fans claim that they have been asking SONAMOO's Nahyun to tone down the "obvious" posts on her SNS since as early as this October, as she was seen using unrelated dragon emojis in her posts ("Yong" in Korean can mean dragon), or suddenly taking an interest in posting in Chinese. 
Kim Yong Guk fans say that Kim Yong Guk and Nahyun grew close due to their shared interest in the game 'Battleground'.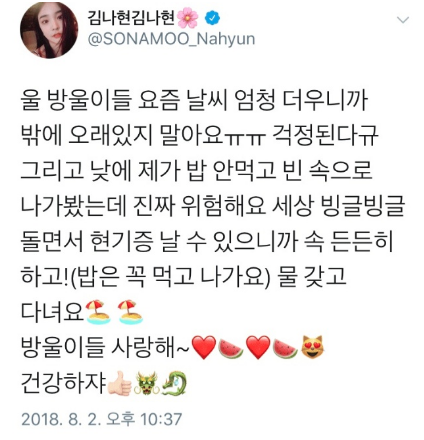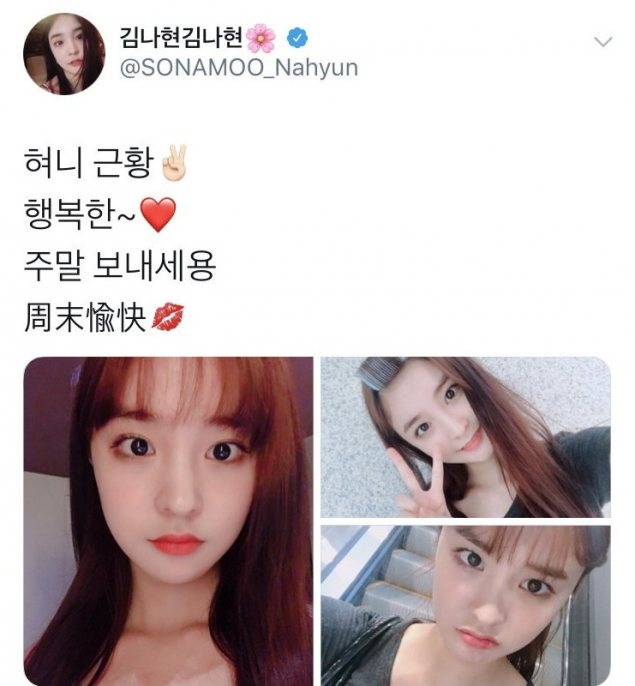 Some time ago, Nahyun was also spotted attending Kim Yong Guk's fan meeting.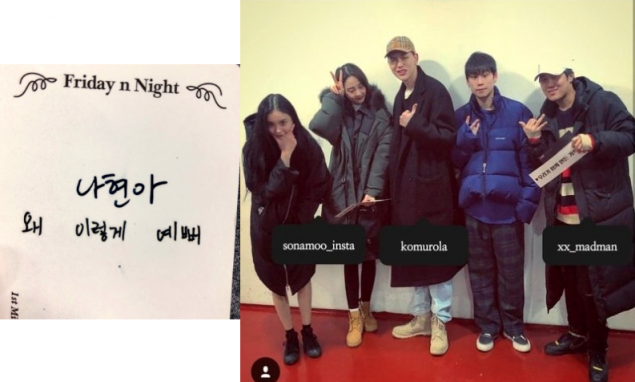 As with most idol dating scandals, netizens are reacting with mixed opinions. Some showed their disappointment with comments like, "I'm so upset... how can they be so obvious like that", "You could have worn a mask", "You can date, but if you can't do it secretly, then the fans will get hurt", "Trying your best to not let your private life interfere with your career is what it means to respect your fans", and such. 
But not all fans are opposed to idols' dating, and some said, "I mean why can't he date", "Hope they stay together for a long time", "Congratulations", "This is the fault of the person who took those photos and spread them online. This is invasion of privacy", and more.
Meanwhile, solo artist Kim Yong Guk is scheduled to greet overseas fans through fan meetings in Thailand, Japan, Malaysia, and more.