Korean celebrities are now not only popular in Korea, but all over the world. This includes China, which is one of the biggest hosts of "Hallyu" or the Korean Wave. Recently, 
HI CHINA
released the Top 5 most popular Korean celebrities in China, as of this week. Check out the list below!
5. Park Si Hoo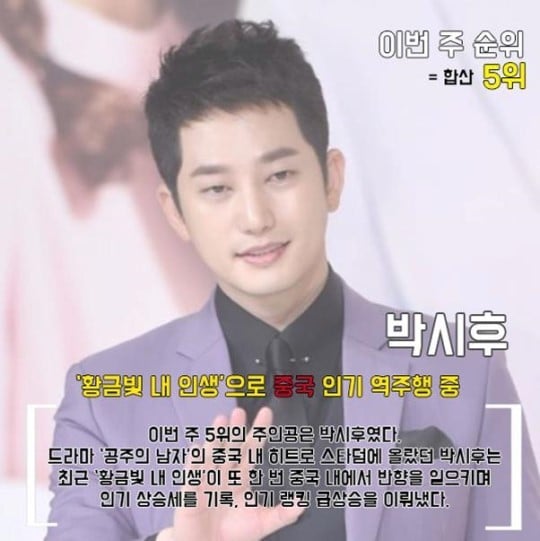 The handsome actor's enormous popularity in China is mostly thanks to the hit drama, 'The Princess' Man', which he starred in. 
4. Jungkook (BTS)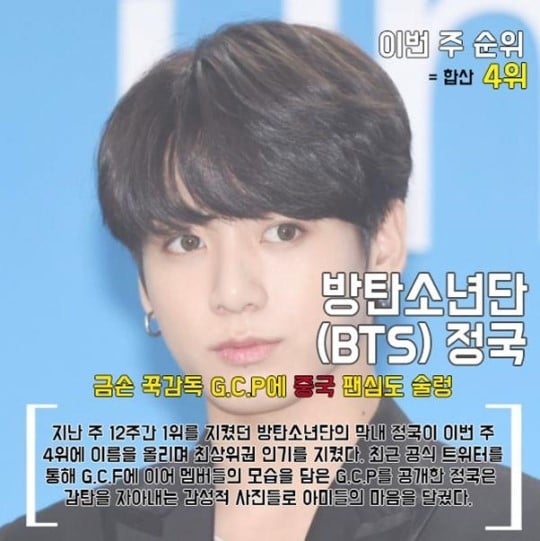 BTS's maknae is loved in China not only for his looks but for his incredible stage charisma and voice. Furthermore, Jungkook's fun video series 'Golden Closet Films', dubbed GCF, has earned him more popularity in China.
3. V (BTS)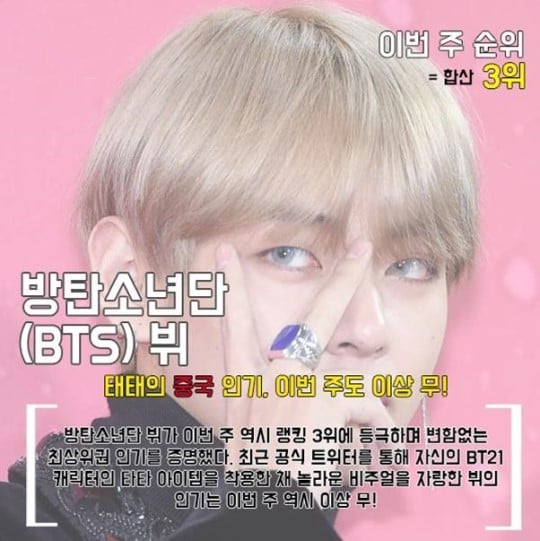 Another BTS member, but this time it's the most handsome face of 2017! In addition, V's BT21 character, TaTa, is immensely popular in China!
2. Jimin (BTS)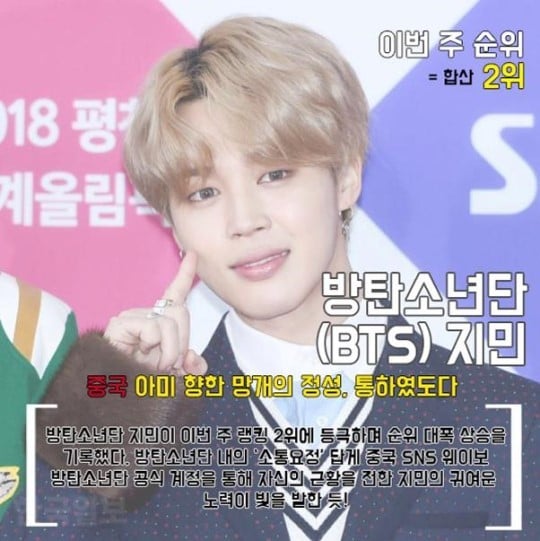 The third BTS member on this list shows you how much the group is beloved by Chinese fans. Jimin is popular in China for his "flower boy" looks and his amazing dance ability!
1. Hwang Chi Yeol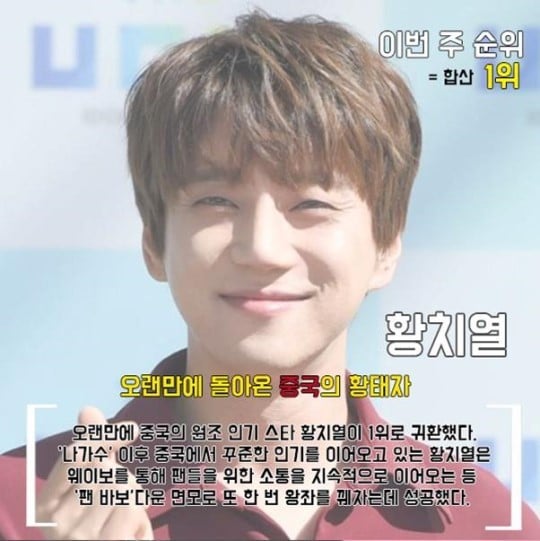 Hwang Chi Yeol has topped the list as the most popular celeb in China this week according to HI CHINA! Hwang Chi Yeol is popular for his participation in the show 'I Am a Singer' and his magical singing ability. Congrats Hwang Chi Yeol!
What do you think of this list?