1. You Like??
T.O.P may seem daunting and unapproachable but he by far is one of the silliest and playful members of Big Bang. With his quick antics and witty moments, T.O.P proves to be everything you need in a man. One of his most commonly used phrases is "You like?" and you can bet your VIP lightstick that every VIP knows this phrase.
2. EVERYTHING!
In 2015, Big Bang's beloved maknae made a post years ago saying that his hyungs are his everything and that everyone is his everything. Since then every VIP will utter the entire phrase until completion at the mention of the word "everything." The fun part is he brought it back during '2015 MAMA' that the fans and Big Bang loved.
3. Dope Birthday....Congratz
For Seungri's birthday, Taeyang made an Instagram story compilation saying "Dope Birthday...Congratz... Happy Birthday Bro" to which Seungri would just look cluelessly. Get yourself a hyung that'll gas you up as much as Taeyang.
4. D-Da-Dancing??
Any VIP knows Big Bang is the kings of uncoordinated dancing, especially T.O.P. Although separately they may be great dancers, together the group opts not to dance but instead take their stage time to get closer to the audience. So when a choreo comes out, every VIP is bound to memorize and perfect it.
5. Kimbap Hair
KPOP is unique in that they take fashion, talents, skills, and music to a whole new playing field full of potential and creativity. But sometimes it might not make sense.... Take for example Taeyang's famous kimbap hair during the 'Alive' era. Big Bang is known to have dramatic hair changes throughout their time but kimbap hair is the one VIP's will always remember. P.S. this era was also the time for G-Dragon's Tamago hair.
6. Lollipop
Lollipop to you may mean the sweet cavity-inducing candy but to a VIP, "Lollipop" is a legendary and lovable era when our kings decked out in neon colors promoted a cellphone. Plus it was when we got the first taste of a YG boy and girl group collab. RIP 2NE1 =(
7. Nyongtory
Funny story, G-Dragon and Seungri didn't get along at first but things changed after discovering their mutual love for a Korean drama. Since then they became inseparable and became the well-loved Nyongtory.
8. Panda Boy
Seungri gained the nickname Panda because of the dark circles that are always present under his eyes that resembles a panda. It got to the point that even his mother started packing him panda lunch boxes as seen on 'Run BigBang Scout!'
9. Social Media King
Everyone's dream is to be acknowledged by their favorite idols and Taeyang always does his best to interact with his fans through Instagram. He spends a decent amount of time responding to fans on Instagram and being real with them. T.O.P also spends time talking to his fans on social media too!! Since their enlistment VIP's have been awaiting the day for their discharge... 2019/2020 can't come soon enough!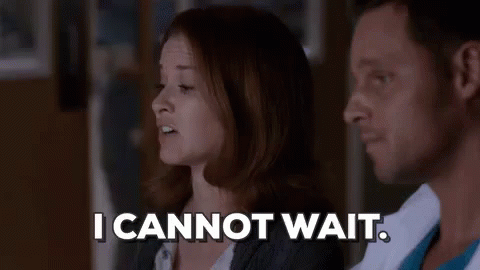 10. Crayon
When normal people think of Crayon, they think about this:
When VIP's hear "Crayon" they think about getting up, dancing, and singing this battle cry!