Social media star
Yang Ye Won
 revealed she's a victim of sexual harassment. 
On May 16, Yang Ye Won posted a video on her YouTube channel with the title, 'I'm a victim of a sex crime. Please listen to my story.'
Yang Ye Won first explained she's the victim in the leaked nude photos that have been circulating on the web recently and shared the story behind those photos. 
She started, "All the people who love me told me that I'm a victim so I shouldn't hide and be in pain. So I've gained the confidence and want to reveal how there are many victims and bad people doing bad things in Korea."
Her story is as follows.
Three years ago, Yang Ye Won, who was in her early 20s, was dreaming to become an actress. Through a part-time job site, she found a job opportunity as a fitting model and had an interview in a studio. She then signed a contract for 5 photoshoots. The director of the studio told her, "It'll be a shoot with a normal concept. There are going to be varying concepts and one of them will be sexy. Celebrities try varying concepts all the time. Since you want to start acting, we will shoot the expensive profile photos for you for free."
However, it turned out the photoshoot was all nude. When Yang Ye Won walked into the studio, the doors were locked with locks on them and 20 men were there with cameras. There was no female staff. 
The director demanded that she wear exposing undergarments - the ones you see on pornography. The director then threatened her, saying, "All these people paid to be here. They can sue you for compensation (if you don't follow directions). And I'll also block you from becoming an actress."
Yang Ye Won had no choice but to continue the photo shoot. The men in the studio suggested they will help her pose and groped her breasts and vagina. 
Yang Ye Won said, "I thought to myself that I might be raped and dead if I don't follow along. So I just continued, trying to get out of here alive. I smiled when they told me to smile, I made finger hearts when they told me to make hearts, I opened my legs wide, stuck my tongue out, held my breasts, and pulled down my underwear when they told me to."
She explained the men turned violent when she rejected their requests, and the director told her, "You already signed the contract. The reservations are already all set for the next photoshoots. You won't be able to handle it if they sue you."
Yang Ye Won has been sexually harassed during 5 photoshoots. However, she was unable to share her painful experience to anyone. Ever since the incident, she lived in fear, worried that her photos might spread. She also gave up her dream of becoming an actress.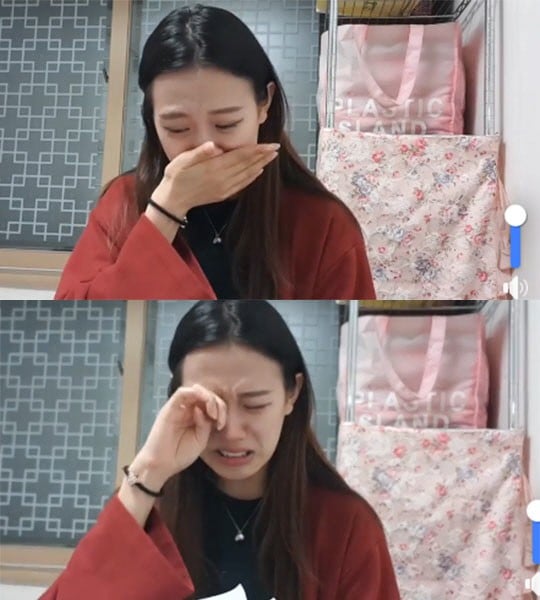 Then on May 8, Yang Ye Won's nude photos leaked online. She then received sexually harassing messages and the photos were also sent to her boyfriend and peers. 
The people around her gave her courage and told her to fight against the issue. Yang Ye Won expressed strong desires to stop sexual harassment and informed there are more young women out there being harassed by men. 
She said, "I'm having trouble breathing, my hands are shaking, and tears are rolling as I recall the nightmare. Please help me. Please spread this so people know that things like this really happen and we can prevent more victims. Please, save me."
Yang Ye Won's video reached over 2 million views in just 24 hours. Articles about her devastating story ranked #1 on real-time search engines. Netizens have also started a Blue House petition, demanding a thorough investigation and punishment for the people behind the nude photoshoot. Top star Suzy also showed support by sharing a screenshot of her agreement to the Blue House petition via Instagram story. 
Meanwhile, the studio accused of sexual harassment denied all the accusations, and told Yonhap News, "The photo shoot took place with Ye Won's agreement. We did not force it," and added, "At the time, we obtained the signature from the photographers, promising not to leak the photos. Things are flowing in an odd direction when what we actually have to do is find the person who leaked the photos. I'm also going to be suing her back for false allegations."