Yoo Jae Suk
and his wife
Na Kyung Eun
 are finally
expecting their second child
after 8 years - how is their son
Yoo Ji Ho
reacting to the news?
On the March 8 airing of KBS 'Happy Together 3, Yoo Jae Suk shared his son's reaction to the sibling on-the-way. The MC revealed, "He's looking forward to it but at first, Ji Ho actually bawled his eyes out. He asked, 'Then what's going to happen to me?'"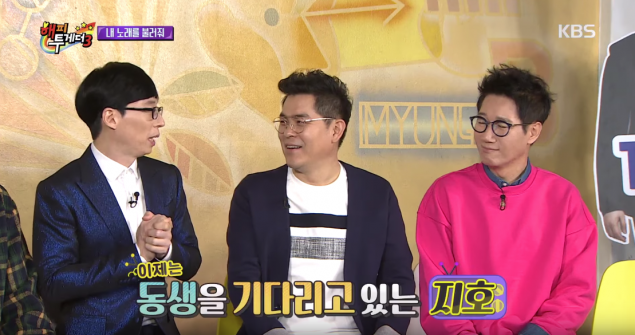 Park Soo Hong jokingly said, "He's so young but he must've been upset at the thought of splitting the wealth inheritance..."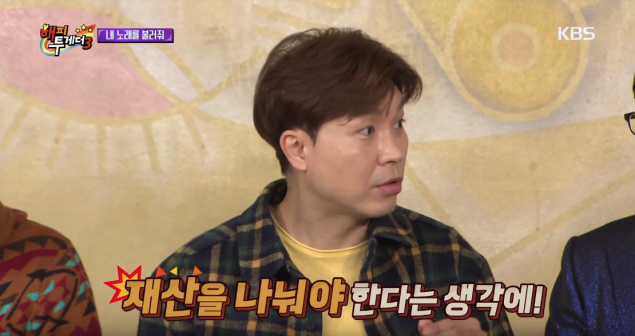 Yoo Jae Suk then once again thanked his peers and fans for the warm congratulations.