Girls' Generation
's
Sooyoung
humorously responded to her 'pajama fashion'.
On January 25, Sooyoung attended an opening event for the 'Gucci' flagship store in Gangnam.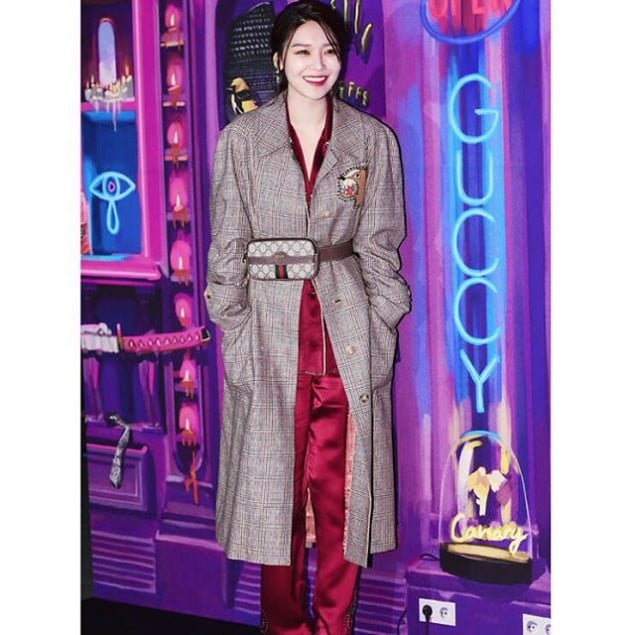 The star appeared wearing a burgundy two-piece with a long coat. Headlines regarding Sooyoung's outfit read, 'Sooyoung, thought she was wearing pajamas', 'Sooyoung wearing pajama-like clothes'. 


To Sooyoung's unique fashion, netizens commented, "That's totally pajamas", "She has 'Gucci' but no mirror at home..", "Is she suffering from sleepwalking?"
Sooyoung actually responded to the comments via Instagram. With multiple photos from the event, Sooyoung humorously captioned, "But it was really just right in front of my house" and hashtagged, #pajamafashion.