Fans of
Sechskies
put up a billboard ad for
Yang Hyun Suk
's birthday.
The YG founder is celebrating his 49th birthday on January 18. In celebration, Yelkies (Sechskies' fandom) put up a billboard ad in the subway station. The sweet birthday message for the hyung of Sechskies states,
Happy Birthday YG




Hyun Suk-ee is special




#December 2 is the lunar birthday #Yelkies congratulate the birthday of Secskies' boss #'Eighteen' gets released on the same day #Not a sequel to 'Seventeen'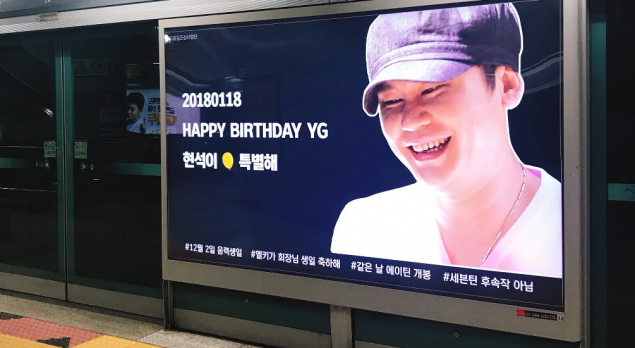 How sweet!