On July 1, A Pink appeared on 'SNL Korea' and one of the skits the girls were featured in reenacted the animation characters from the Korean cartoon 'Dooly - The Little Dinosaur'.
Many Korean viewers enjoyed the skit, however, there was a backlash from some International fans as Bomi transformed into one of the characters who goes by the name of 'Michol'. The character is pronounced as 'Maikol' - an aspiring singer with Michael Jackson as his role model. Viewers have criticized both SNL Korea and Bomi for doing blackface caricature for entertainment purposes.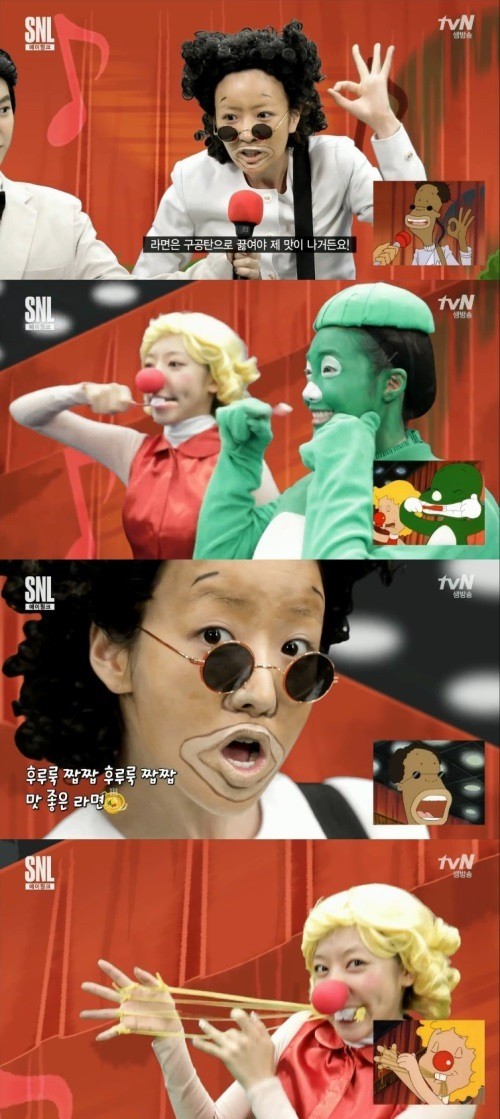 Some of the comments read, "I can't believe Bomi just did blackface...", "What are you doing Bomi, A Pink doing blackface now", and "SNL will never learn...this offends and ridicules a group of people." At the same time, some fans have come out to defend Bomi as well saying that she was simply playing a character and dressing up to fit the part but also SNL Korea should be at fault for this.
What do you guys think of the situation?