SBS' 'Into the New World' released still cuts of DIA's Jung Chae Yeon!
In the new drama, Jung Chae Yeon will be playing the role of Jung Jung Won, a bright and sociable character. However, her personality switches after an accident that occurs after one of her pranks. This will require Jung Chae Yeon to play two very different kinds of personality - stay tuned to watch how she does!
In the photos, Jung Chae Yeon can be seen wearing a school uniform while having fun on set but also looking focused on the drama as she is pelted by rain. In the first photo, she is doodling on a textbook in which an insider stated is a scene in the drama. The second set of images shows her protecting a portrait of some kind while being showered by the rain.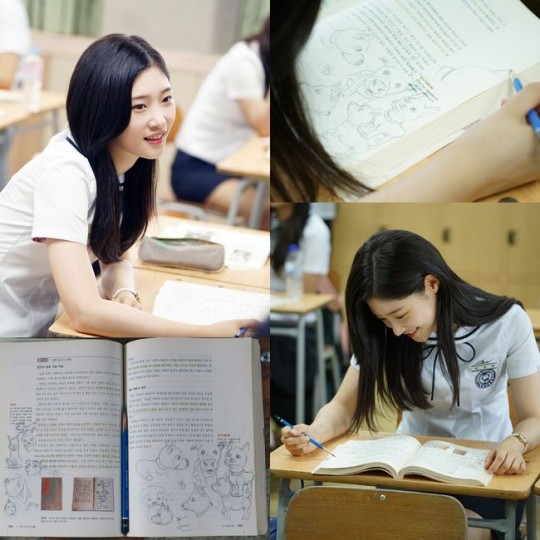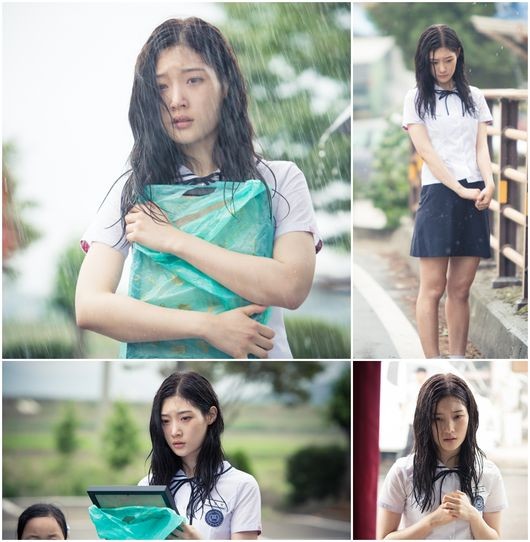 One of the producers said, "Jung Chae Yeon didn't let go of her script even during her wait times and really showed her desire to do well in this drama. She didn't complain once and continued to act/film while smiling brightly."
[SEEALSO]http://www.allkpop.com/article/2017/06/yeo-jin-goo-lee-yeon-hee-ahn-jae-hyun-and-more-attend-1st-script-reading-for-into-the-new-world[/SEEALSO]