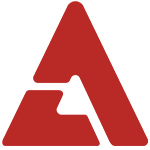 If you live in Chile, get excited because there is going to be a K-pop concert soon!

Hosted by 'The World Entertainment Group', the 'I Love K-Pop With Friends' concert has invited U-KISS, After School, ZE:A, and Davichi to perform in Santiago on May 19!

A representative from the production company TWEG stated, "President of the Seoul Fine Arts School and Mnet's former CEO Kim Jong Jin is taking care of the directing. Starting from this concert, we'll be continuing on spreading Hallyu through future events."

Kim Jong Jin said, "We're going to combine the high-quality star's music, a huge LED screen, and other concert technology we use in Korea."

Rania, Sunny Hill, and AA are also in talks of joining the concert. The first concert will be in Chile in May, but even if you're not in Chile, the company is planning to hold big concerts all over South America including Peru, Mexico, Brazil, and Uruguay from August to November.