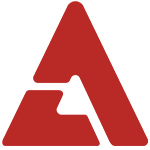 As shown in our weekly viewer ratings reports, the drama 'All About My Romance' has not been doing so well in the ratings department with their single digit viewer ratings. Its not-so-stellar performance led many to assume that the drama will cut its run on TV short, but SBS has come forward to deny the rumors.

An SBS representative cleared up the false rumors by stating, "The rumors started by a media outlet that released a report of the drama ending sooner than expected on the 30th are not true. Although 'All About My Romance' is not a drama with high viewer ratings, it is a production that is getting more popular among viewers and media outlets as each day passes. It is receiving positive reviews on its original storyline of politics and romance and on the production quality and acting skills of the stars. There is no plan to cut short the drama's run. Although it's a minority, there are people who are showing their enthusiastic love and support for 'All About My Romance'. We will continue to create a good production with a thankful heart for those viewers."

Let's hope that the ratings pick up for 'All About My Romance' as the show goes on!