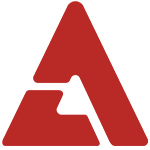 Actor Yeo Jin Goo, who's grown up right before viewers' eyes into a handsome young man, will not be taking to the small screen soon on SBS as planned.

Originally, 'Can I Love' was planned to air after the currently airing drama, 'All About My Romance', but plans have fallen through. The drama is a romance drama and would have been Yeo Jin Goo's first main leading role. Fans had also been looking forward to the drama since it was rumored to have cast Kim So Hyun and Yoon Sang Hyun as well.

However, since the plans with SBS have fallen through, the future of the project remains uncertain. One representative said, "Because of problems with the script and the filming schedule, we decided to extend the organization process after conferring with SBS."

Instead of 'Can I Love', 'I Can Hear Your Voice' will be airing after 'All About My Romance'.