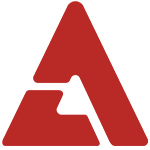 Many of your favorite idol stars will all be on one stage at the 'K-POP Collection In Seoul' event coming up later today and tomorrow (20th-21st KST)!

The event previously unveiled their star-studded line up of performers, but more details regarding the event have been revealed since then, including some changes as well.

The theme of the event will be 'FACON' once again, which is short for 'fashion' and 'concert', and will feature the latest trends in beauty, fashion, and K-pop. The two-day event will feature performances by many of your favorite idol stars as well as a 'celebrity list' of stars who will either walk the runway or make appearances in other ways.

Check out the specifics below.

April 20th

MCs: Lee Jang Woo and A Pink's Eunji

Performers: DJ DOC, ZE:A5, INFINITE, TEEN TOP, Girl's Day, Rainbow, B.A.P, and Kim Tae Woo.

Celebrity List: Sayuri, Hong Hyun Hee, Kim Jung Min, Park Eun Ji, Woo Ji Won family, Park Jae Jung, Girl's Day's Minah and Yura, Han Groo, Gangkiz's Hyeji, miss A's Fei, Uhm Hong Kil, Rainbow's Jaekyung, Woori, and Seungah.

-

April 21st

MCs: MBLAQ's Mir and Seungho, and Min Hyo Rin

Performers: Dynamic Duo, SHINee, B1A4, SECRET, Davichi, Jay Park, Dal Shabet, Nine Muses, and Park Hyun Bin.

Celebrity List: Jang Do Yeon, Park Na Rae, Dal Shabet's Serri, Subin, and Ga Eun, Kim So Hyun, Phillip Choi, Clazziquai's Horan, Hong Rok Ki, Han Go Eun, Han Sung Won, Lee Ki Rin, Kim Hyo Jin, Lee Ji Hoon, Nine Muses, ROAD FC (Jung Chan Sung , Suh Doo Won, and more), Kim Ji Min, Joo Young Hun, Lee Yoon Mi, Kang Ye Bin, and Ahn Young Mi.

-

The event will also be broadcast through SBS later on.