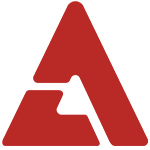 Roy Kim will be performing as a special guest for Jason Mraz's upcoming concert in Korea in May!

Jason Mraz will team up with Live Nation Korea for his concert at the Seoul Jamsil Sports Complex Auxiliary Stadium on May 17. It's been announced that the concert will feature guest performances from Joe Brooks, IDIOTAPE, and Roy Kim.

Roy Kim's camp stated, "Roy Kim previously revealed that he likes to listen to Jason Mraz's music and is a fan of the musician. He was invited as a special guest for the concert and plans to have fun while performing. With his experience performing on big stages including the 'Superstar K' final stage as well as the '2012 MAMA', we anticipate that he will show an impressive stage to the 20,000 music lovers that will be present."

Roy Kim shared, "I am a fan of Jason Mraz's music so I'm happy that I get to perform on stage with Jason Mraz. I will work hard to prepare a good stage. I also ask that you anticipate my debut album which I am currently in the middle of recording for."