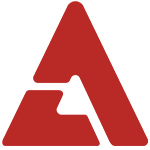 Member RiSe of Ladies' Code opened up about her excitement to be returning to the public after her last appearance on MBC's 'Birth of A Great Star' two years ago.

RiSe recently participated in an interview with OSEN and shared, "My heart was filled with determination and I was prepared for this. I worked really hard, I improved a lot, and I worked on my pronunciation a lot as well. I was happy to see Noh Hi Joon make his debut last year, but I also wanted to prepare quickly and make my own debut. I have not been able to go back home in Japan for the  past six months. But when I told my family, 'I am finally making my debut', they were so happy for me. During 'Birth of A Great Star', I felt uncomfortable and pressured by people recognizing me, so I became determined and trained for two years."

Rise also revealed that she lost 7 kg (~15 lbs.) for her debut stating, "I am currently 46 kg (~101 lbs.). I worked out a lot and controlled my diet."

RiSe was previously a part of Key East Entertainment and then moved to Polaris Entertainment where she joined her current group and finally made her debut as a member of Ladies' Code.