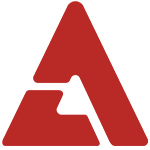 Remember when Min teamed up with Jo Kwon and Amber for their hilarious Harlem shake video?

Well, Min's back with another video for fans! She performed with Ryan Leslie, someone who we all know she admires. She gave allkpop the exclusive video for us to share with you!

Since she's been active in creating her own videos, this leaves us to wonder if she's going to have a fun series of videos to share with everyone. Various idols have been using mediums such as YouTube to express themselves outside of music and variety shows as it's a more personal way to connect with fans.

Check out her awesome voice and collaboration stage with Ryan Leslie below!