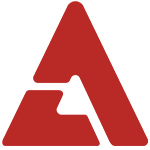 SHINee's Key revealed why TVXQ had to move all the time when the members used to live together in the same apartment.

Key was a guest on the March 1st installment of KBS 2TV's 'Full House'. Since space is at a premium in Seoul, most of the housing available are apartments. Unfortunately, residents who live near popular idols suffer from a lot of noise caused by fans. Keeping this in mind, the MC asked Key, "SHINee is currently dorming together, correct? A lot of fans must come to see you. It might get noisy..."

Key answered, "We haven't experienced a lot of that lately. But I heard that when TVXQ used to dorm together, so many fans came to visit them that they had to move around all the time. Since the members never knew when they'd have to move again, they didn't even bother unpacking their belongings."