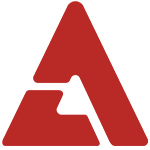 INFINITE's Sunggyu attempted to explain himself to 4minute's HyunA.

On the February 27 episode of 'Radio Star', MC Yoo Se Yoon listed Sunggyu's many ideal types which included Jeon Ji Hyun, Soyu, and HyunA. When he was asked if he selected these women because they had sexy bodies, Sunggyu stated that the main reason was because he likes women with pale and milky skin. Of all the women from his ideal types, he has talked mostly about HyunA over the years. So much so that he stated, "It's like I'm in love with her. Now when she sees me, she looks at me like I'm sort of a sasaeng fan. So I wanted to properly explain myself."

In a video message to her, he said, "I just... It's not that I like you. Wait, no, I do like you. As a fan, I just love- wait, no, I don't love. As a fan.. I'm a big fan. It's not like I have weird thoughts."

Kyuhyun pointed out, "So you are a fan. You said she looks at you like you're her fan", and Sunggyu said, "Like.. sort of a sasaeng fan." Undeterred, Kyuhyun continued, "What if HyunA asked you out?". Sunggyu sighed and said, "Do you think such a thing could really happen?".

Kyuhyun and Muzie urged him on, and he replied, "If that happened, I think I'd be able to handle it well. For my future." He ended up stuttering, "I'll think of all my fans and... secretly... Wait, no", causing everyone to laugh at his embarrassment.