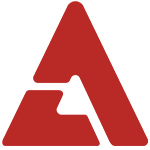 Thanks to the current controversy over one of its leading actors, Park Si Hoo, the SBS drama 'Cheongdamdong Alice' has run into a brick wall over foreign distribution rights.

Although the drama was slated to go into negotiations over its asking price with foreign buyers at the end of February, all plans were put on hold after Park Si Hoo became embroiled in a sexual assault scandal, which has yet to conclude.

"All of the countries, including Japan and China, have stepped away from the negotiating table, all of the scheduled talks have been put on hold." an SBS representative rued.

The representative added, "The conclusion of this controversy will determine the foreign buying power of 'Cheongdamdong Alice'... In a worst-case scenario, the drama won't be able to be sold at all."

As Korean dramas are quite popular, high fees are usually negotiated for the rights to air the drama on TV stations in countries across Asia.