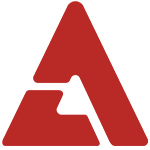 SPEED paid their respects at the Gwangju Democratization Cemetery.

Before they held their fanmeeting in Gwangju, the boys went to visit the memorial to pay their respects as the Gwangju 5.18 incident is especially meaningful to the boys, since their debut music videos for "Sad Promise" and "It's Over" depicted the sad moment in Korean history.

The SPEED members said, "We were happy that the people who watched the two music videos took the situation realistically instead of just thinking of it as just another video to enjoy and forget. We paid our respects at the Gwangju Democratization Cemetery hoping that our music video can be a way of thinking back and reminding ourselves about the pain that many experienced back then in a respectful manner."

SPEED has previously revealed that they will be donating all their profits from their first album in memory of the '5.18 Gwangju Democratization Movement'.