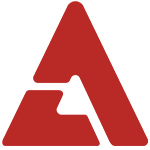 The SHINee members revealed their 'eating rooms'.

The 'eating room' is a popular trend, where celebrities are caught pretty much breathing in their food. The SHINee members have their own unique personality, and it was put on full display even when they were eating on 'SHINee's Wonderful Day'.

In Thailand, Onew carefully analyzed every single food that he ate. In England, Key frowned and worried about his weight even as he drank a single cup of coffee. Taemin ate the various foods in Switzerland and gave a simple, short comment on each item. Jonghyun was indifferent to the cameras in Japan as he completely ignored them and focused solely on eating his ramen.

However, the member that fit the 'eating room' style the best was none other than 'flaming eater' Minho in England, who devoured every single bite with passion.

The eating segment begins around the 40:38 mark below.



Which member are you like the most when you eat?