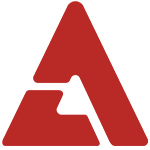 Huh Gak, who's receiving a lot of love and interest with his latest release "1440", has revealed the full choreography video for fans wanting to get a closer look.

The rehearsal clip, which was uploaded on February 19th, has garnered the attention of both fans and netizens, receiving more than 18,000 views in just one day.

The singer can be seen practicing his new choreography with eight female backup dancers while dressed in a comfortable sweatsuit. Stepping away from his trademark ballads, Huh Gak made a bright transformation for his comeback, showing off an idol-like image through the choreography.

Netizens responded, "Is Huh Gak a dance singer now?", "Let's make Huh Gak the nation's cutie", "It's good to see this new side of him", and more.

Check out the choreography below!