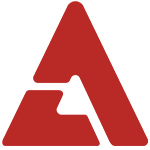 CNBLUE's Yonghwa was approached by a particularly passionate male fan during January 26th's 'Entertainment Relay'.

The band, who made a comeback with the current hit "I'm Sorry", featured as the guests of the show's 'Guerilla Date' segment. The members made a surprise appearance at an amusement park, where Yonghwa ran into an overzealous male fan.

The fan was incredibly happy to see CNBLUE. He began singing "I'm a Loner" and chose Yonghwa as the best looking member of the group.

Reporter Kim Tae Jin then stated, "Kiss the CNBLUE member you like the most." The members responded, "We refuse though." However, the male fan ignored their comment and went in to kiss Yonghwa, who definitely looked a bit caught off guard.

Watch a clip of CNBLUE on the show below!