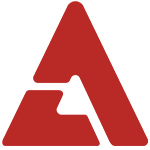 On the January 5th 'Um Jung Hwa special' of 'Immortal Song 2', Brown Eyed Girls' Narsha and JeA defeated musical actor Yoon Hyung Ryul with their provocative cover of "On the Count of 3".

JeA stated before her performance, which featured fellow member Narsha, "Up until now, the light has always turned off for me on 'Immortal Song'. I really want to get 1st place today. It's an honor to cover a song by Um Jung Hwa unni, who I've always liked. I hope you all cheer loudly when Narsha comes out on stage."

The singers performed a collaboration of their own hit song "Abracadabra" and Um Jung Hwa's '90s hit "On the Count of 3". Um Jung Hwa commented, "It was really nice to listen to because it seemed like [one song]. I feel good because it reminded me of when I used to perform."

On this episode, UV took the final win.

Check out Narsha and JeA's performance below!